A RJC certified
manufacturer of sterling silver
and brass jewelry
Bringing more than just facilities and techniques, we grow together with you by offering industry and market insights.
Nendine has been offering exquisite gold plating service to jewelry brands, wholesalers and celebrities, helping them boost sales performance and build up brand image.
Long-Lasting Plating Colors
We work with you to solve the most challenging problem in jewelry markets – quality gold plating jewelry that convinces customers to buy.
Color retention of jewelry is closely related to its wear resistance, which is determined by thickness and hardness of its plating layer. After 12 years of persistent research, we have now set the highest standards for electroplating.
Thickness of Plating Layer

Gold Filled

Gold Vermeil

Gold Plating
Custom Made Sustainable Jewelry Center
Nendine offers all types of trendy custom jewelry made of silver and brass. Come to Nendine whenever you are planning new products for your jewelry brand.
Recycled Sterling Silver Jewelry
Seriously. Free your imagination.
Customize any unique style NOW.
You always want a supplier with aesthetic consciousness to take care of your custom jewelry project. With our expertise of all spectrum of materials, you can count on us to read your mind, understand your design and even modify it to better convey the soul of your design.
With 12+ years of experience in the jewelry industry, we know every tiny process of jewelry making to help save you money. From vetting material suppliers and processing to packaging to logistics, we have expert tactics to help lower your expenses so you have more room for profit.
Keep Everything Sustainable
We want your brand to grow sustainably. Luckily, our supply chain and certified facility makes every part of your jewelry as sustainable as possible. Nickle and lead free materials, green techniques, and happy workers are guaranteed in Nendine's code of conduct.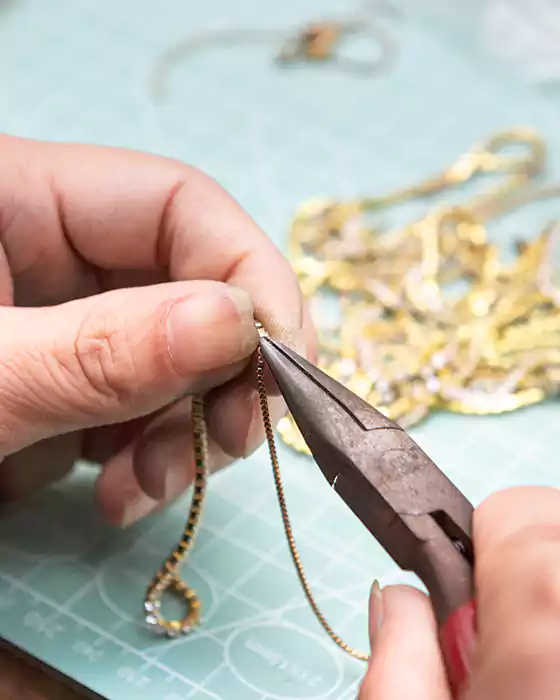 Fast delivery of sample in 1 week, final goods in 2-3 weeks
BUT, here's your Express Card if you've got urgent orders to make.
1.  Contact Nendine and specify your needs
2. Get estimated and proceed to sampling
3. Get samples and final goods super fast!
Private Label/ OEM Solution
You've Got Strong Support From Nendine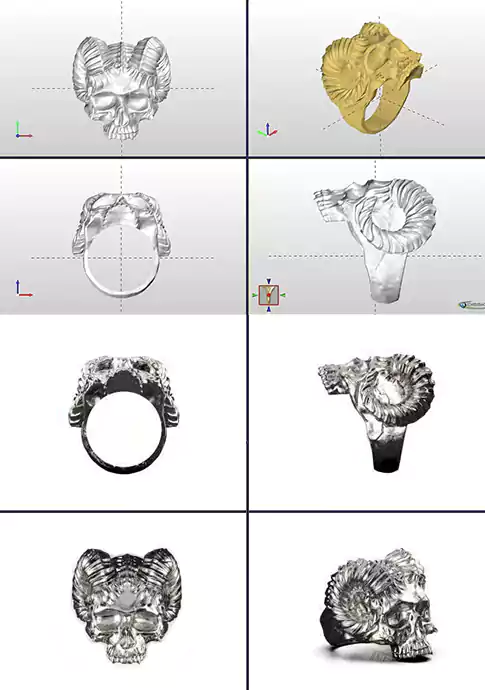 Having just an rough idea without design?
Free 3D design service helps to visualize your new products.
We have a dedicated team of 3D jewelry designers and jewelry molding engineers waiting to hear your plans, and guide you through the design process. Get best recommendations for materials and structure for optimal protection and visual appeal. From just an idea to engineered design, we bring your custom design to life to fit your business needs.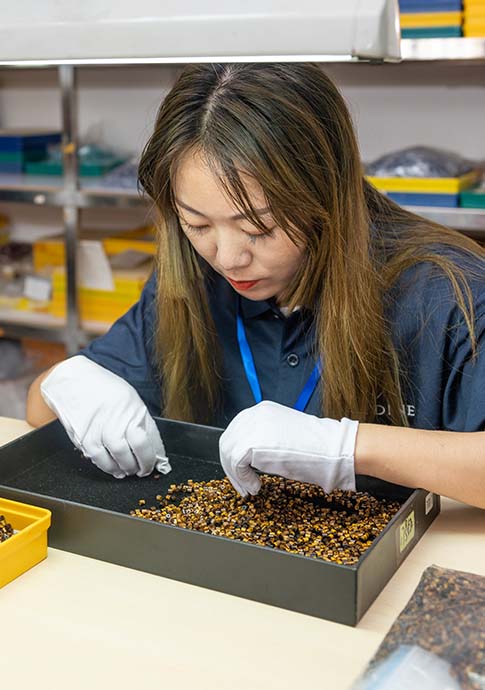 Seeking materials to complete your design?
Nendine's material library makes every design happen!
We never limit your imagination. Instead, we are as excited as you are every time we meet a unique design. We have curated the material encyclopedia for your convenience. Here you can enjoy all spectrum of materials, properties of each material, color charts, and even amazing designs applying materials you've never imagined. Talk to us anytime and we're more than happy to inspire you with insight of materials and market trends.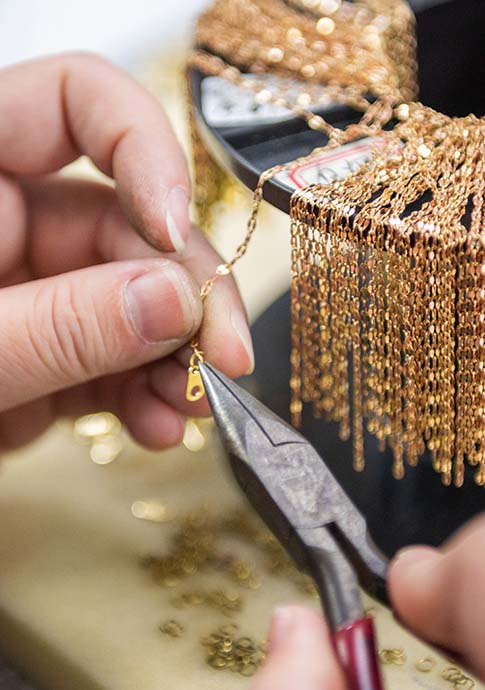 Developing jewelry that lasts and beats?
Our expertise, equipment and techniques is here to help.
Taking a piece of jewelry from design to sample requires more than just equipment and workers. Combining years of experience with its top-notch facilities, Nendine is your ultimate sustainable jewelry manufacturer to carry . We constantly strive for continuous improvement of our manufacturing operations to bring better quality of plating, model making, less loss of gold during production, solid assembly, and caring packaging.
Launching new products for your brand?
Get private label and packaging solution services in one stop.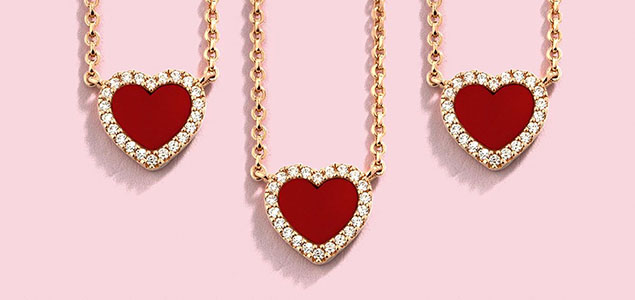 Nendine's private label service backs you up when you're launching new products in a short timeframe. Our stock of trend forward designs and models ensure fine quality, and your brand are seen by electroplating casting, laser welding, finishing, and engraving.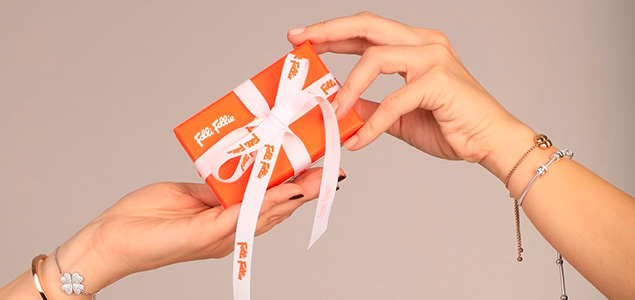 Whether you're positioning as a high-end brand that chases after luxury presentation, or targeting at eco- conscious groups, we can introduce competent one-stop packaging suppliers to you. Any material, any style at affordable price.
Every possible test done for higher quality possible
What consumers really want is no simple task – consumers are demanding high quality at low prices. To make your brand the one that customers trust, we continuously strive for better quality within your budget.
Taking Cooperations Even Further
Knowing who we are makes us different from other competitors. Our team shares the same business philosophy – Business works for profit, however business is not all about profit.
Case Study.
Don't just take our word for it.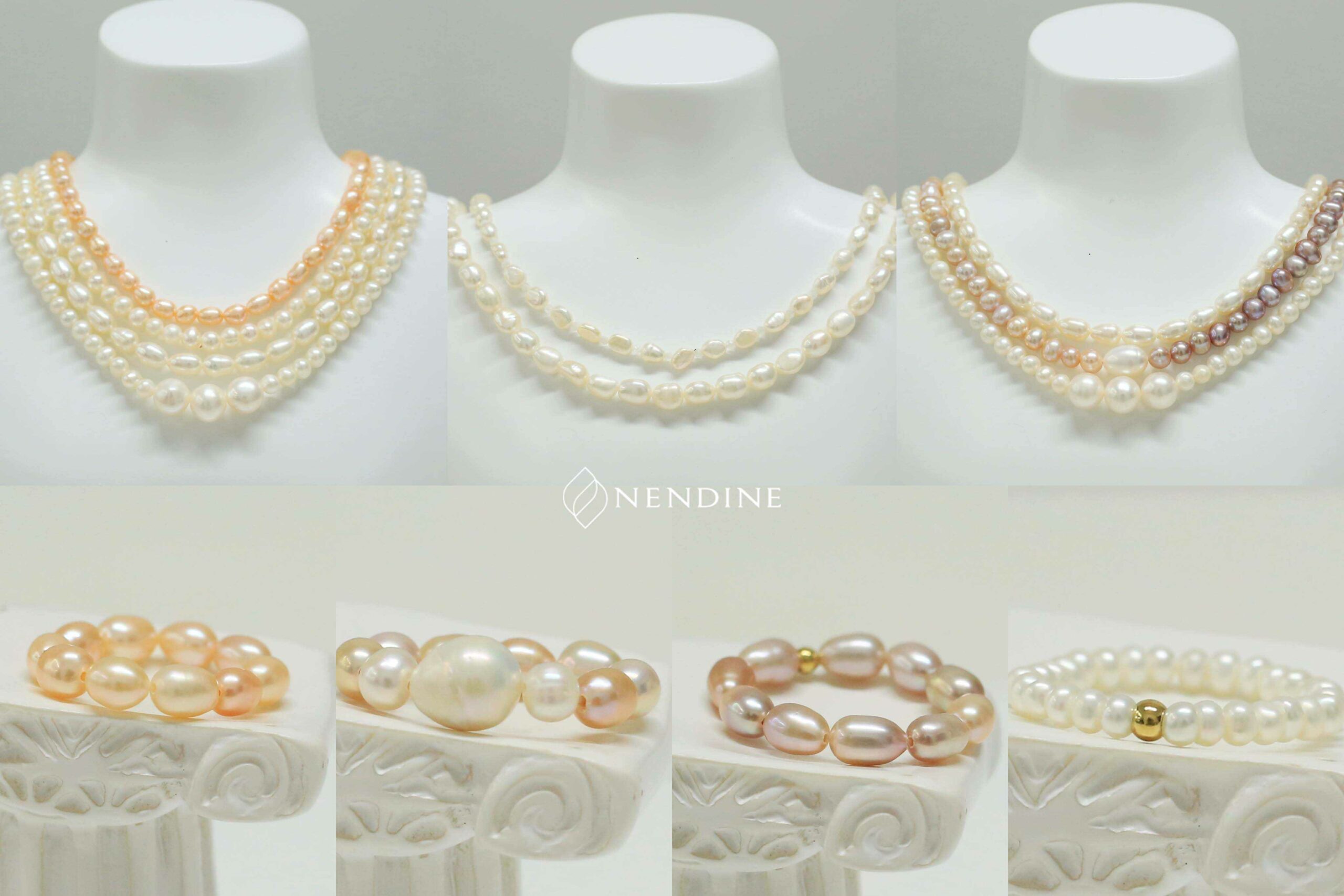 Producing handmade pearl jewelry takes time. Nendine helps to select the finest pearls, finish your design and shorten your production timeframe.
Blogs. Helping you run jewelry
business like a pro.
If you just opened a gold jewelry store or seeking ways to boost your jewelry brand, you probably want the best for your business. To achieve this, you need to...
Investing in gold vermeil jewelry has never been this profitable before. The jewelry is taking the fashion world by storm and its rise is projected to continually increase in the...
Get Quick Custom Quotes & Samples