Receiving modifications to the initial design plan, Nendine successfully satisfies the client's wishes through clear communication and diligent craftsmanship. In this case study, Nendine utilizes its 12 years of experience in the jewelry business to help recreate the client's treasured sterling silver name ring.
Case Background
J. Revell, a client from the United States, was looking for a trustworthy manufacturer to re-customize and design a custom made sterling silver ring that he holds with high importance. When his beloved jewelry was scratched, he wanted to return it to its former brilliance. Hence, he asked our capable design team to recreate his custom sterling silver signet ring with sapphire blue zirconia and engrave the words "my soulmate" inside.
Challenge 1: Replacing the Blue Zircon Piece
Eager to bring back the beauty of his scratched Sapphire blue zirconia ring, he sent a picture and described the personalized name ring sterling silver, hoping that one of our zircon colors could match the irreplaceable shine of his treasured ring.
Seeing the photo, we immediately realized that the color needed was the royal blue zircon. After witnessing the color card, the client was filled with joy after witnessing the color card and said the color was perfect!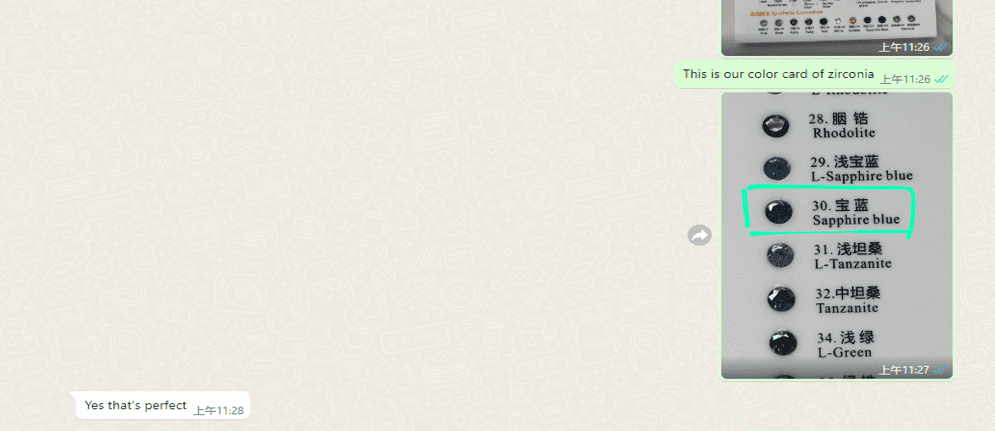 Challenge 2: Laser Engraving
Knowing that the ring could be subject to scratches in the future, the client wanted to ensure that the design would be durable, so he asked if laser engraving could be done to his sterling silver rings.
Having done laser engraving multiple times, we had a collection of finely-made sterling silver engraved rings strategically crafted for the satisfaction of our previous clients. We showcased various personalized laser engraved jewelry similar to his request to help him visualize the final product. Hoping never to damage his ring again, Jacob asked us to proceed with the surface treatment.
Challenge 3: Strict Quality Assurance
Expecting a high-quality sterling silver name ring delivered to his doorstep without any damage or issues, the client inquired about the company's quality assurance to help him feel secure with his decision to seek help from us.
As a quality-first factory that meets the expectations of its consumers, we openly showed a video of our factory to help him visualize the day-to-day operation of our business and to provide full transparency on the behind-the-scenes production of his sterling silver engraved ring.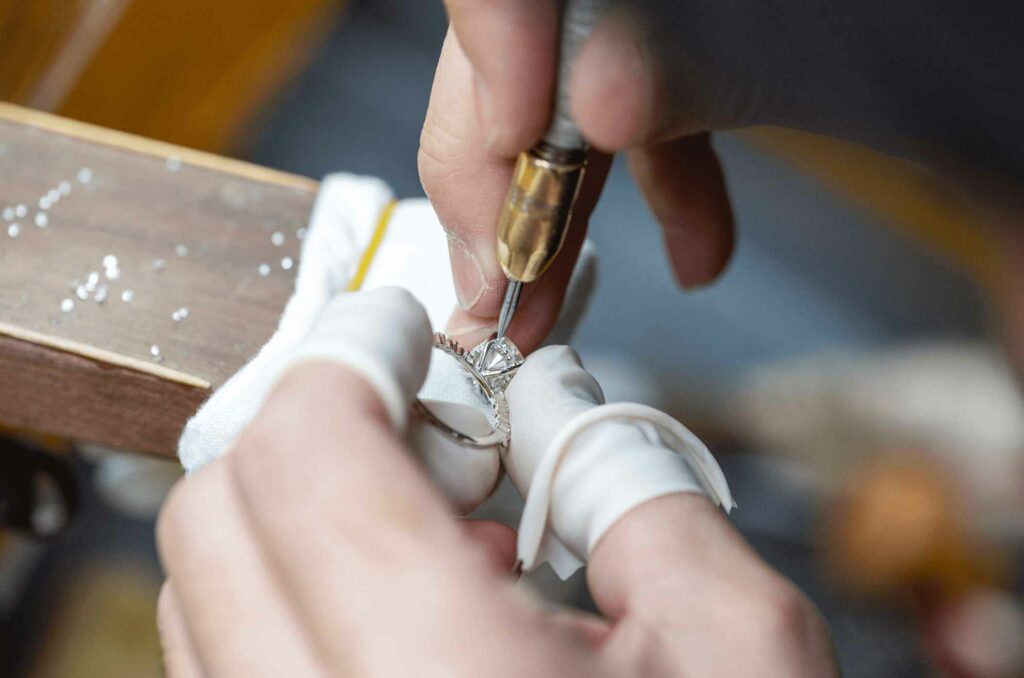 After getting a glimpse of our RJC-Certified factory and laboratory, he felt satisfied and safe with his decision and paid immediately. This whole dealing from inquiry to the transaction only took us less than 2 hours.
Challenge 4: Modifying CAD
After receiving Jacob's payment, we immediately arranged the design of the customized sterling silver ring with sapphire blue zirconia with the words "my soulmate" engraved on the inside. Using CAD software, our team presented an initial design that demonstrated the components and size of the personalized sterling silver ring.
However, three days after receiving the CAD drawings, the client proposed to modify some details on the engraved name ring sterling silver. As a cooperative company seeking only the greatest satisfaction from our clients, we carefully listened to his requests and provided our professional perspectives regarding his proposals.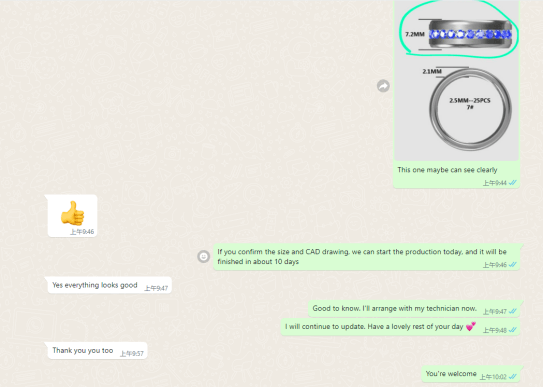 Once an agreement had been made about the design and size of the mens personalized rings, our team began altering the CAD drawings according to his preferences. After the design had been made, the images were sent to the client.
Final Ring Made
The client confirmed that everything looked good. After that, we started collaborating with a trusted technician immediately to produce the sterling silver engraved signet ring as soon as possible.
In just 14 days, the mens sterling silver personalized rings with sapphire blue zirconia were finally produced!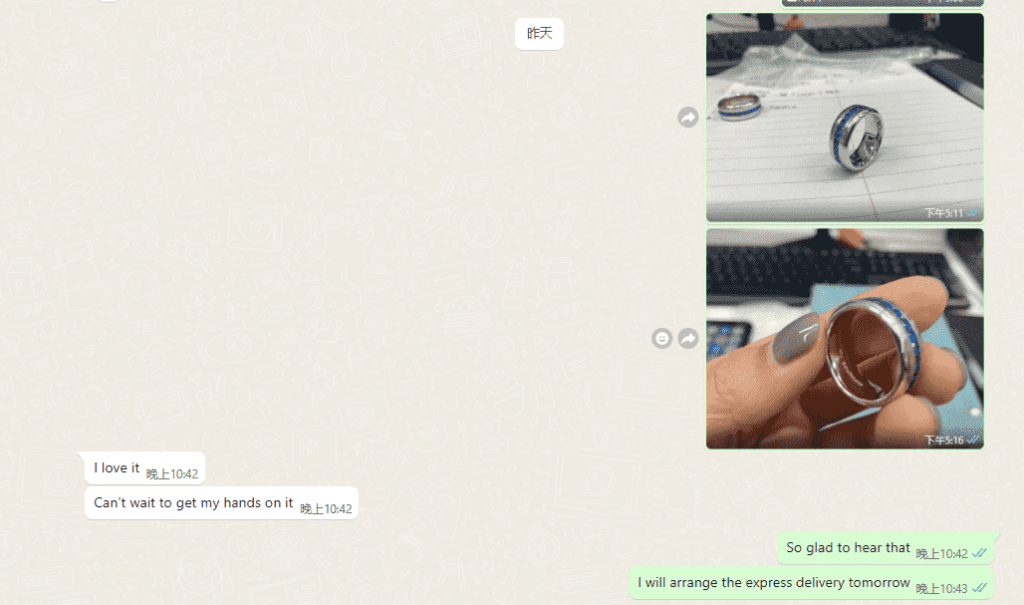 After seeing his personalized sterling silver ring, the client was filled with delight. He said he loved it and couldn't wait to get his hands on the mens sterling silver engraved ring!
Through his expression of great satisfaction, we knew that we did a great job in his custom rings sterling silver. We immediately arranged the express delivery the following day through DHL or FedEx to ship it for approximately 3 to 5 days to America.
How Nendine Responds to Design Concerns
Nendine handles every situation flexibly. When the client wishes to modify the proposed design, we make sure to alter it to fit the preferences and needs of the clients.
We communicate clearly by providing samples and images to help our customers visualize and decide on their preferred sterling silver personalized name ring design. By collaborating and listening to their needs, we are confident that we can solve any issue that comes our way for the satisfaction of our consumers.
We understand the indecision that comes with choosing the final design. Priceless jewelry that holds great sentimental value should meet your exact taste. We pay attention to your concerns, preferences, and perspectives.
In this case, we listened to his requests and offered our professional outlook to ensure everything looked good to him. Only then can we be satisfied that we have provided our clients with the best services.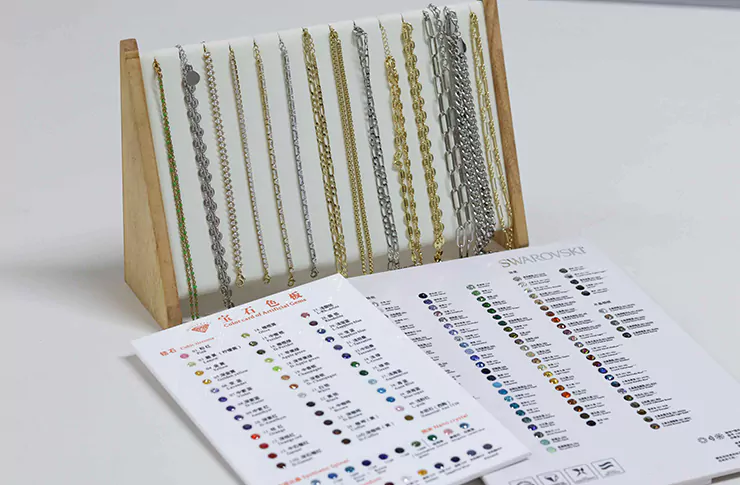 In summary, we can:
Create personalised sterling silver ring
Redesign cherished personalized mothers rings sterling silver back to their former glory
Alter the initial plan according to your preferences and requests
Share our professional ideas to improve your primary concept
Produce custom sterling silver engagement ring in approximately 14 days
Ship in as quickly as 3 to 5 days
If you are looking for an accommodating manufacturer for your personalized sterling silver rings, look no further than Nendine. We are sure to satisfy your expectations for durable custom jewelry.