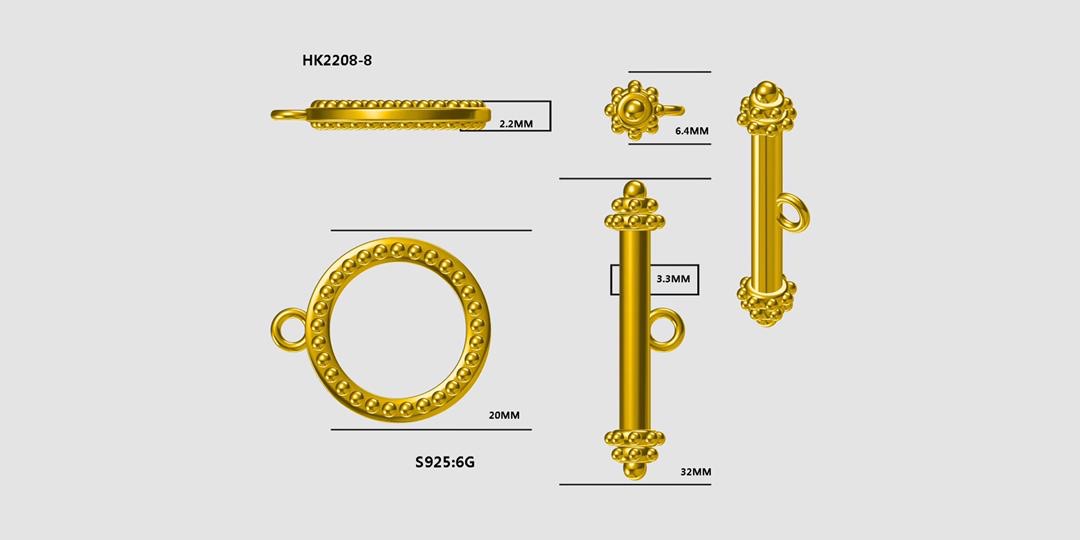 In the past years Nendine has worked with numerous clients, through the process we found that many of them lack expertise in jewelry making, but that did not stop them from launching popular products that sells.
Do you have to be an expert of jewelry?
Here is a typical portrait of those jewelry brands (honestly maybe you're among them):
Having no specific design or even 2D drawing
Occasionally find some good-looking styles that inspire them to develop new models
Not very clear about the specific process and the specific time spent on jewelry production
Don't know the difference of processing techniques and price, which makes them easy to be taken advantages of
Not considering the compatibility of materials and structures when designing
You might have the same question: I don't know much about jewelry, so do I have to learn about it and make myself an expert so that I can communicate with Chinese manufacturers and avoid being cheated?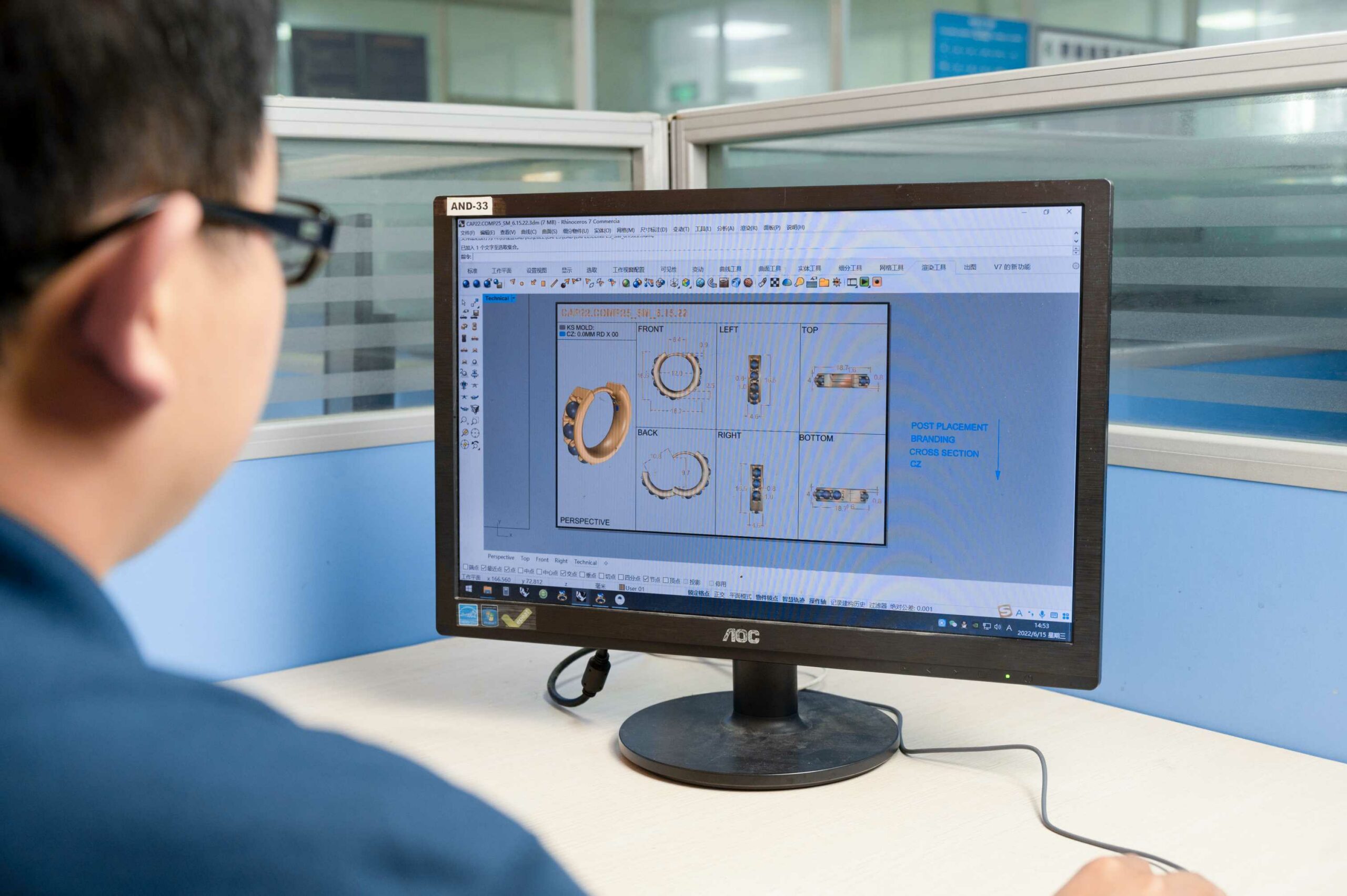 Nendine's advice is that learning necessary knowledge can undoubtedly help you to better work with Chinese manufacturers and complete new product development projects. But that doesn't mean you need to be an expert.
Case Background
The following case study is a real example of how we helped a startup to develop new products, even she's new to the industry and position.
The client sent us a consultation through the website, indicating that she was starting a new brand in the United States and was now developing several new products. We also learned from Instagram that there was no follower of her new brand, which also resonated with her statement.
Challenge 1: Start from a vague idea
Based on the client's inquiry, we talked to the client and found that she was interested in pearls and stones, but there were no specific design drawings on hand. At that time, she could only provide us with some similar styles collected from other brands.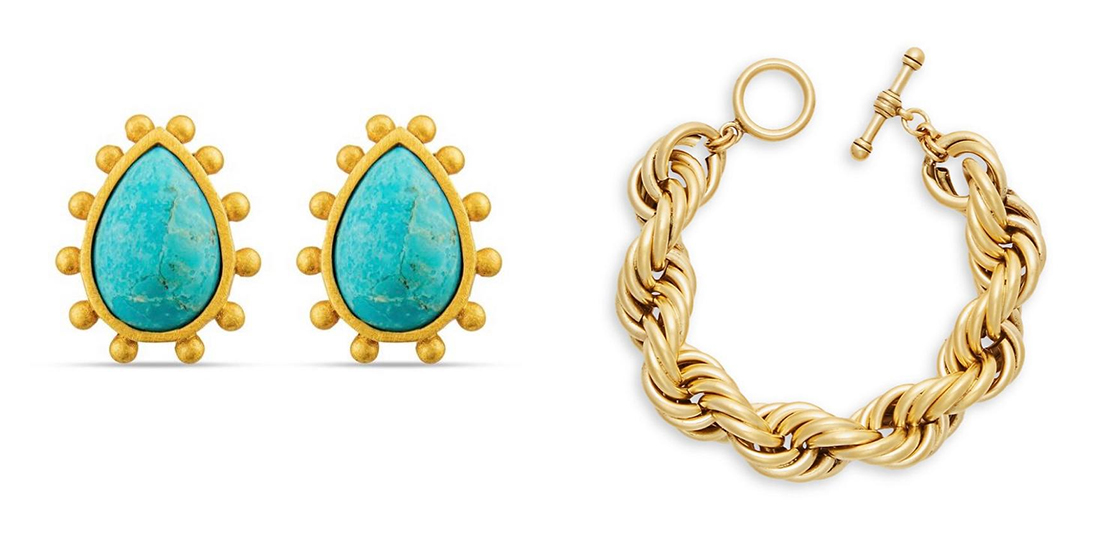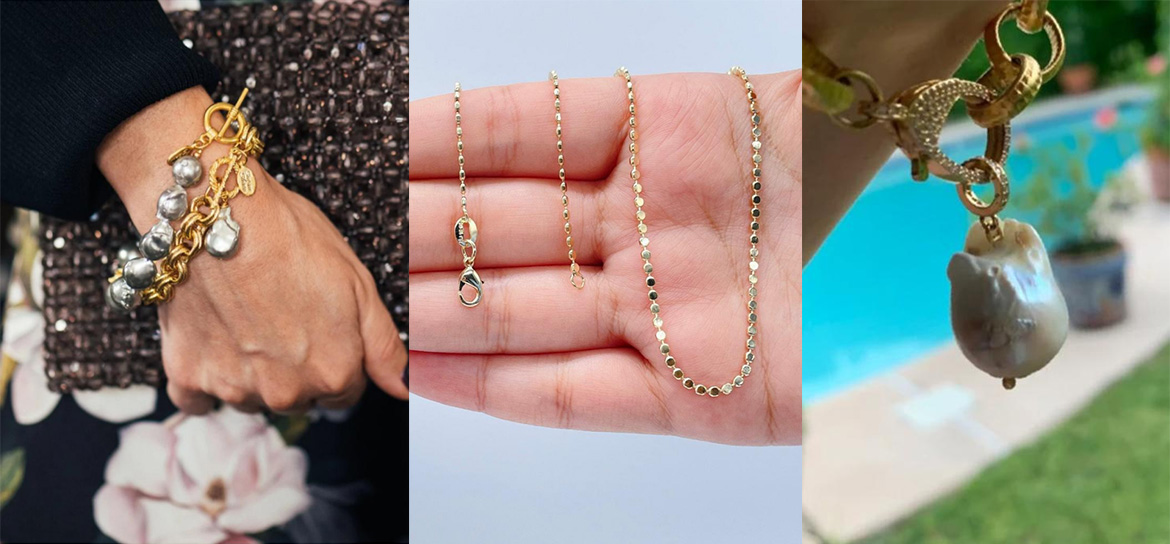 Again, we knew that the client didn't have a design team to take the design task. That could be a huge challenge for some manufacturers with little experience, because it is a time-consuming process before both parties could reach a mutual agreement on the sketch. But that's not the case here in Nendine.
Solution: No more glossory of terms. Make every word plain instead.
After understanding the customer's situation, we therefore communicated with the client using bead and stone sample cards and continued to follow up.
No more terms, make everything easy to understand and visualize any noun – The direct and efficient way of communication makes clients feel unburdened, even if they have never been in contact with jewelry design, they can easily make decisions. Efficient communication is made possible.
Result: Ideas visualized on sketches & 3D Design
The simple and direct communication brought a very efficient output. With our guidance, the client was able to present her ideas on a few sketches, where the most important information were included: style, materials, and the way the stone should be processed.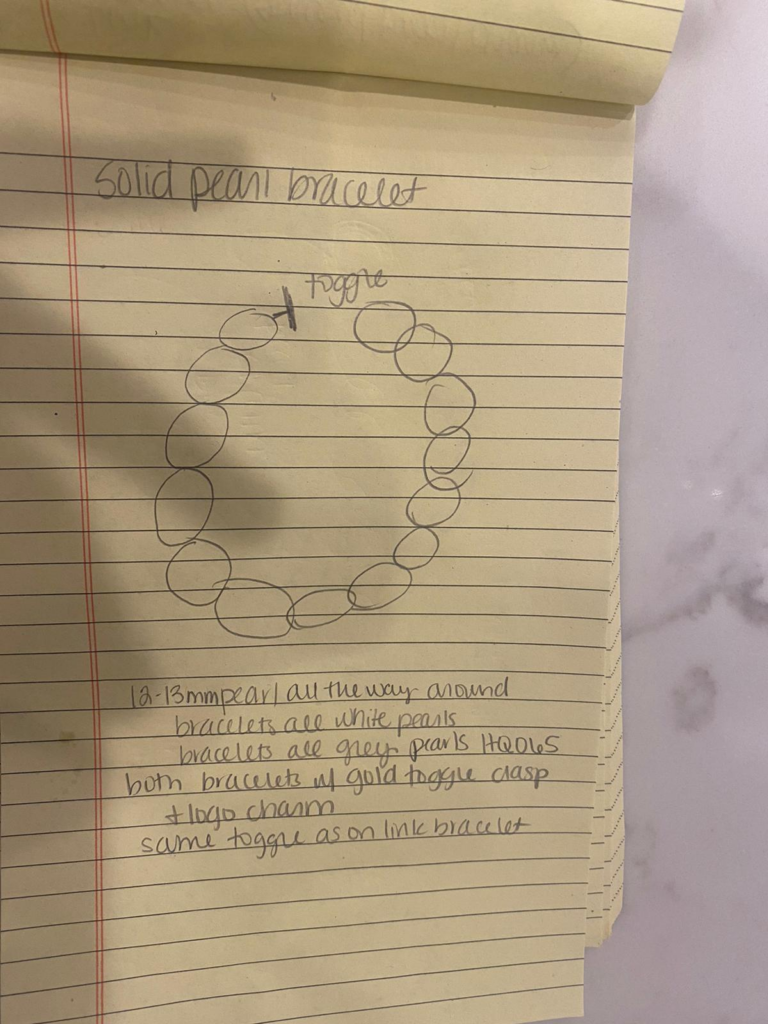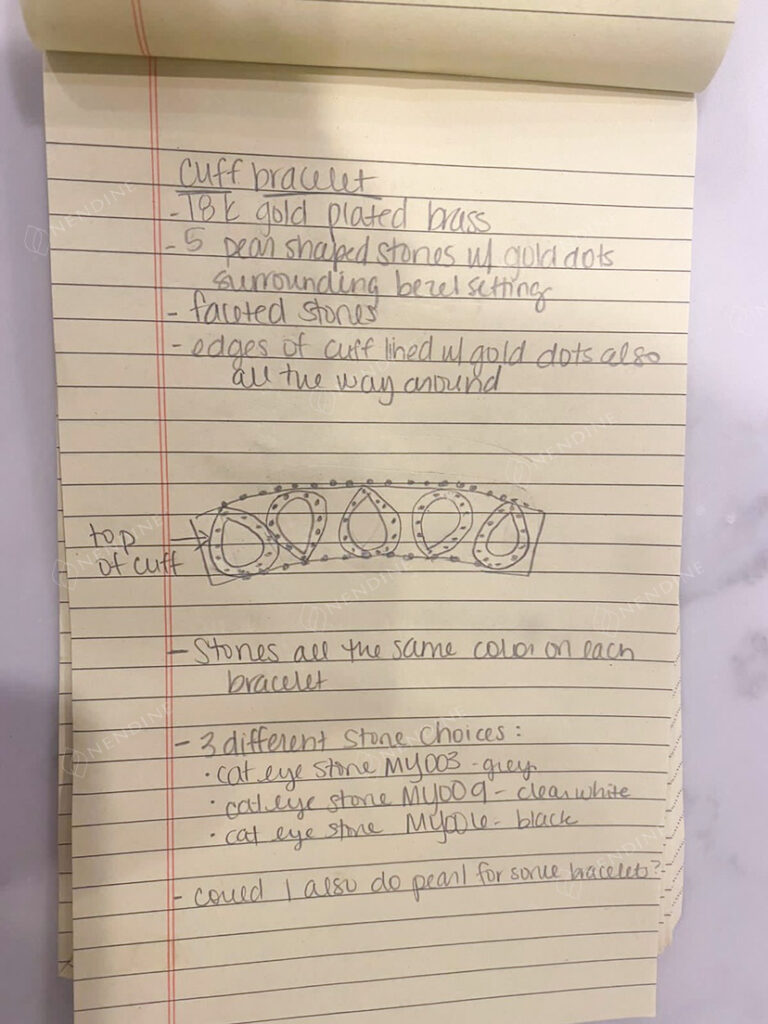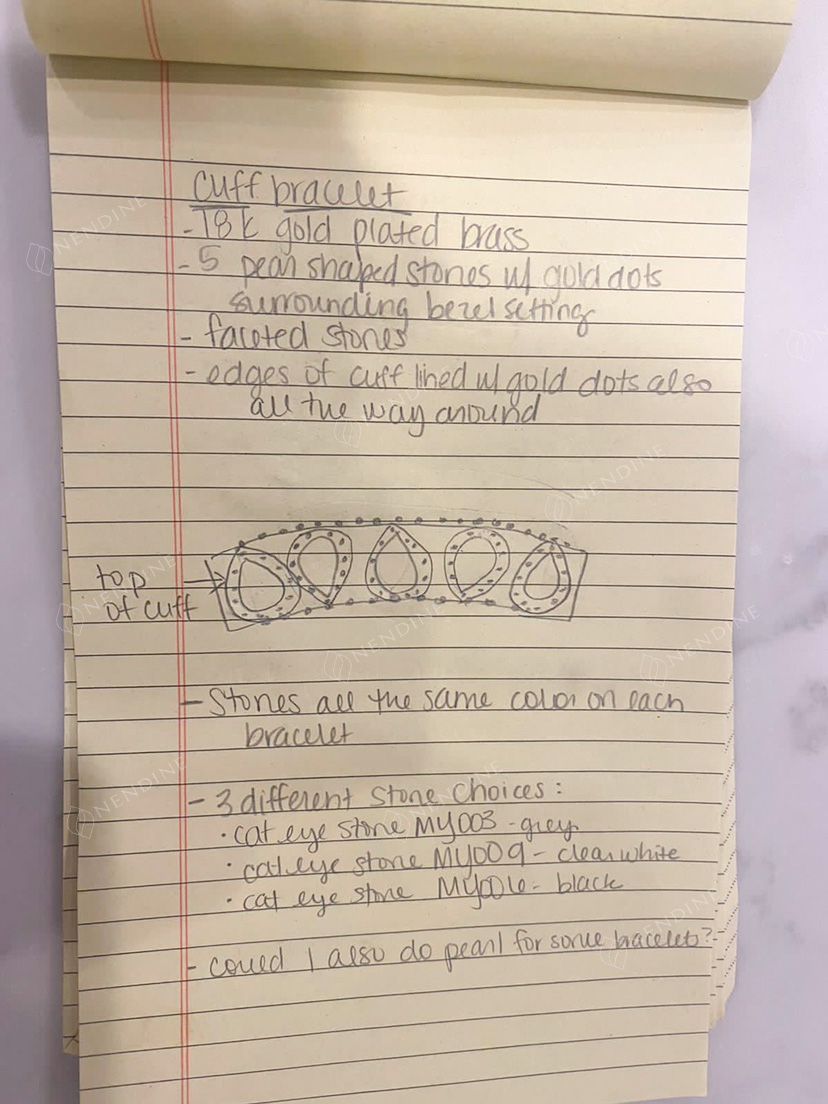 Although those sketches were still not adequate for us to proceed the sample making process, it was a great start. Nendine provides our clients with free 3D design service. With a simple sketch, we helped the client produce the final picture using CAD – which was beyond the client's expectation and she couldn't wait to see the sample!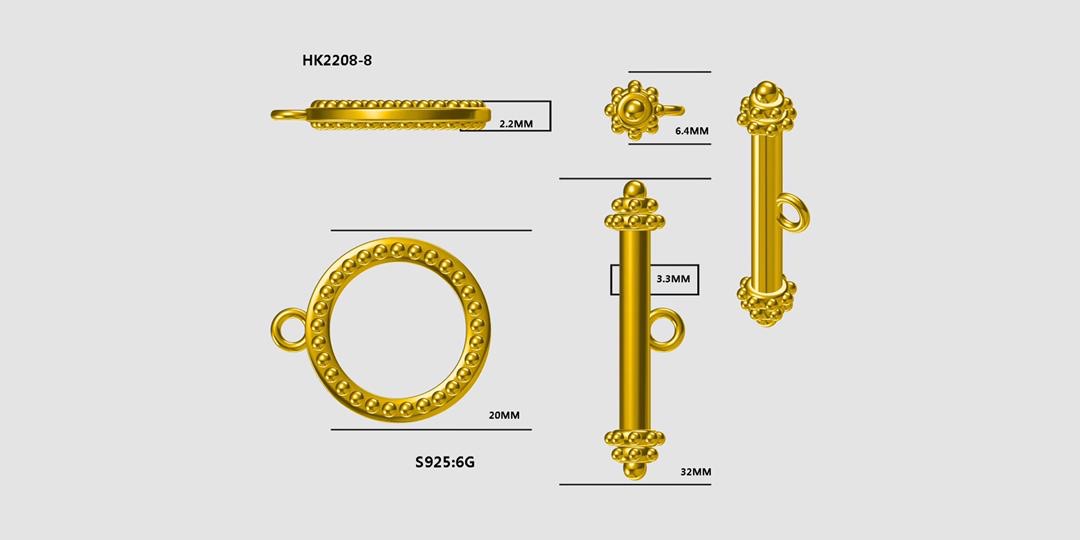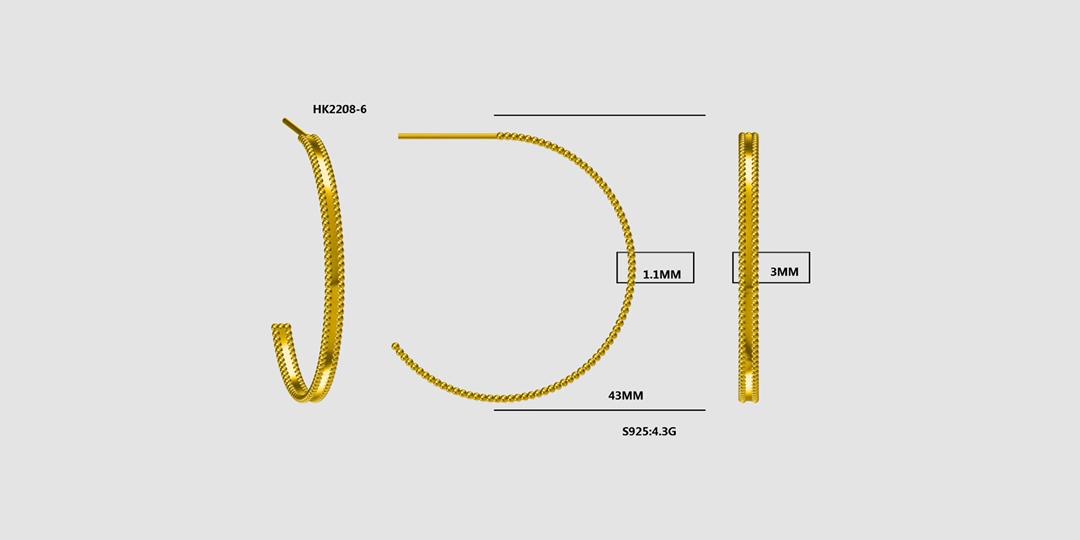 Challenge 2: Not sure about core materials
Developing a new product is never an easy task – we encountered with another challenge when determining the material for the jewelry in this case.
According to the styles sent by the client, we see that the client prefers twist chain. This kind of chain is usually made of stainless steel or brass, but when we asked the client for the requirement on specific material, the client was not able to decide which material would be better to use.
Solution: Advise proper materials based on mastery of properties
It's often the case that clients are not aware of the materials and the differences between the various materials.
A perfect material decision is made after we consider 3 major factors below:
Brass is generally more corrosion-resistant than stainless steel;
In terms of manufacturing cost, there's no significant difference between brass and steel;
Brass is well-known for its machinability, perfect for jewelry that requires small, precise metal pieces, while steel doesn't stand a chance.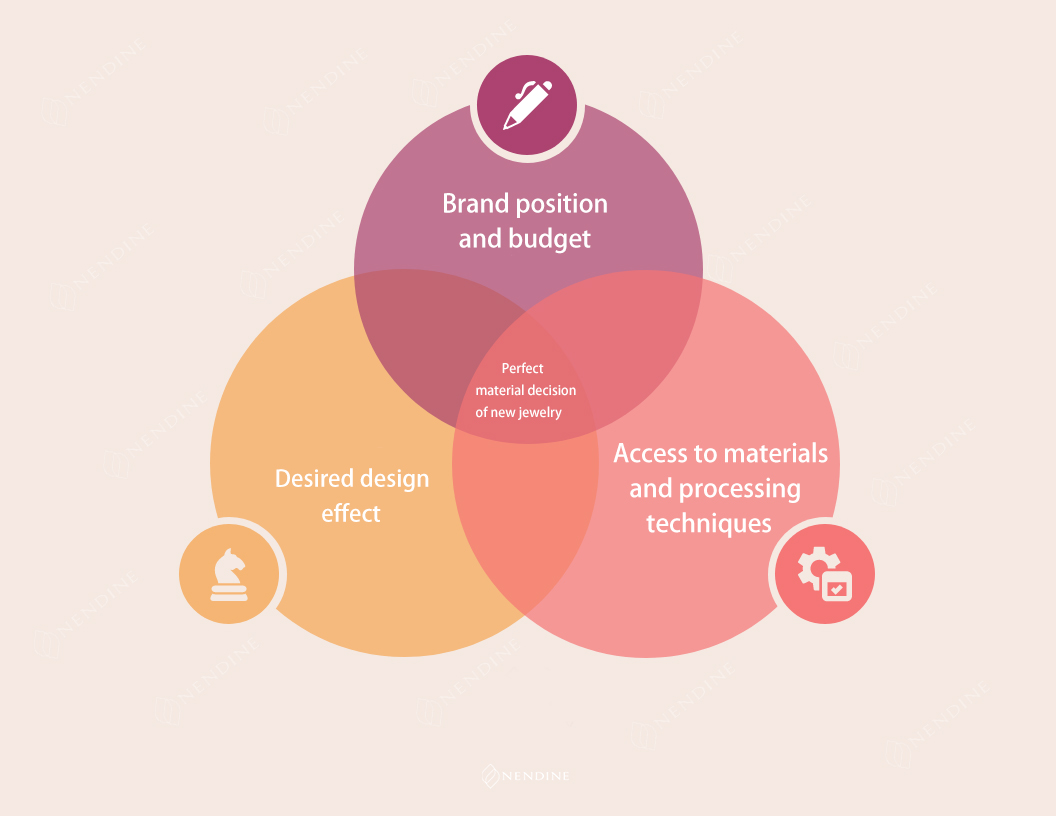 Result: Opinions adopted and proceeded to sample-making process
After showing the qualification and strength of our factory, the client was quite satisfied with our plating quality and agreed to use brass as raw material. When the brass embryoes were finished, the client was also impressed by the effect!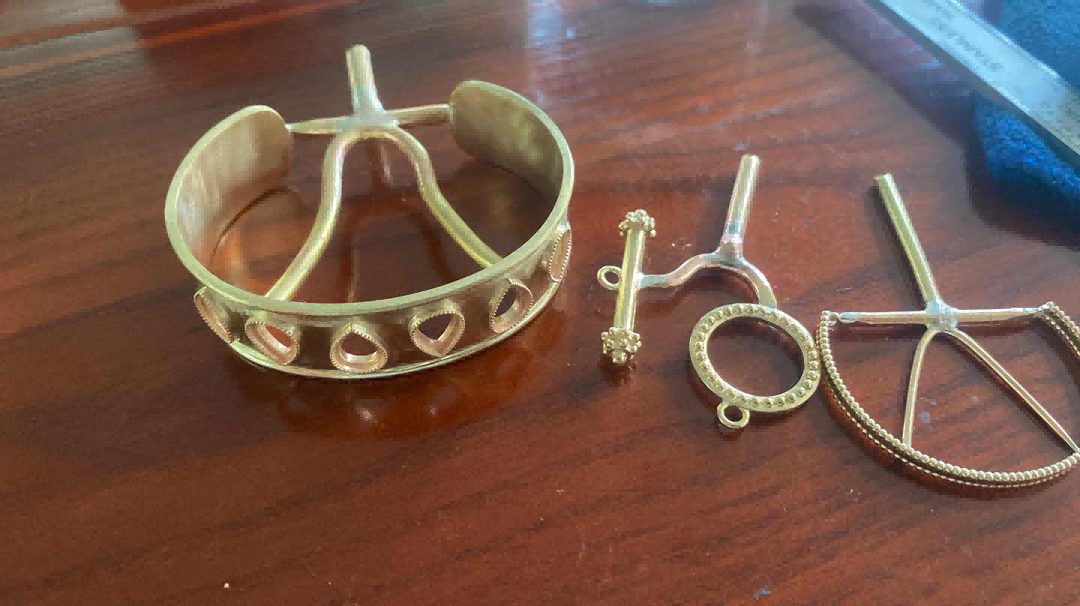 Challenge 3: Doubts about the sample-making timeframe
Before sampling, we made the brass embryo and informed the client that the sample would be completed in 3 days. But the client was kind of impatient, so she questioned why it took so many days to see the sample even after the brass embryo came out?
Solution: Critical information of jewelry making process conveyed
Easy. If you're not running a jewelry factory, you don't really know what was going on before you receive the products. So we patiently explained the manufacturing processes to the client and also sent a video for her, so that she could understand everything was proceeded ahead of the schedule.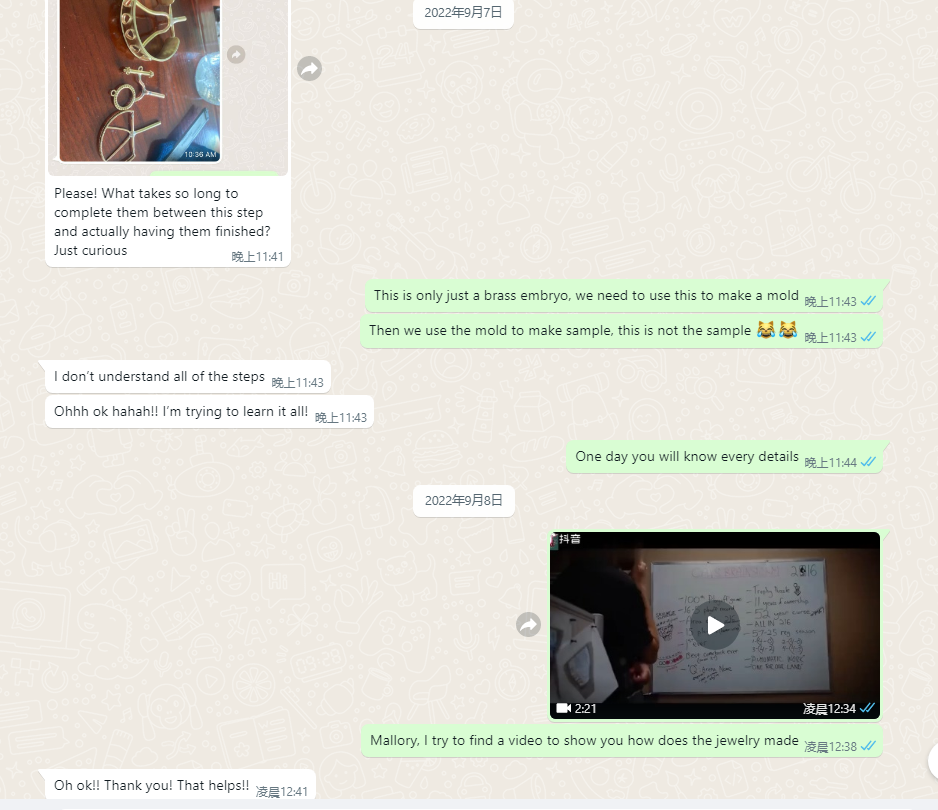 Anyone who is curious about how jewelry is made, click on the following links for more information:
Result: Satisfying sample and more orders placed!
The client was very satisfied with our efficiency of sample making process.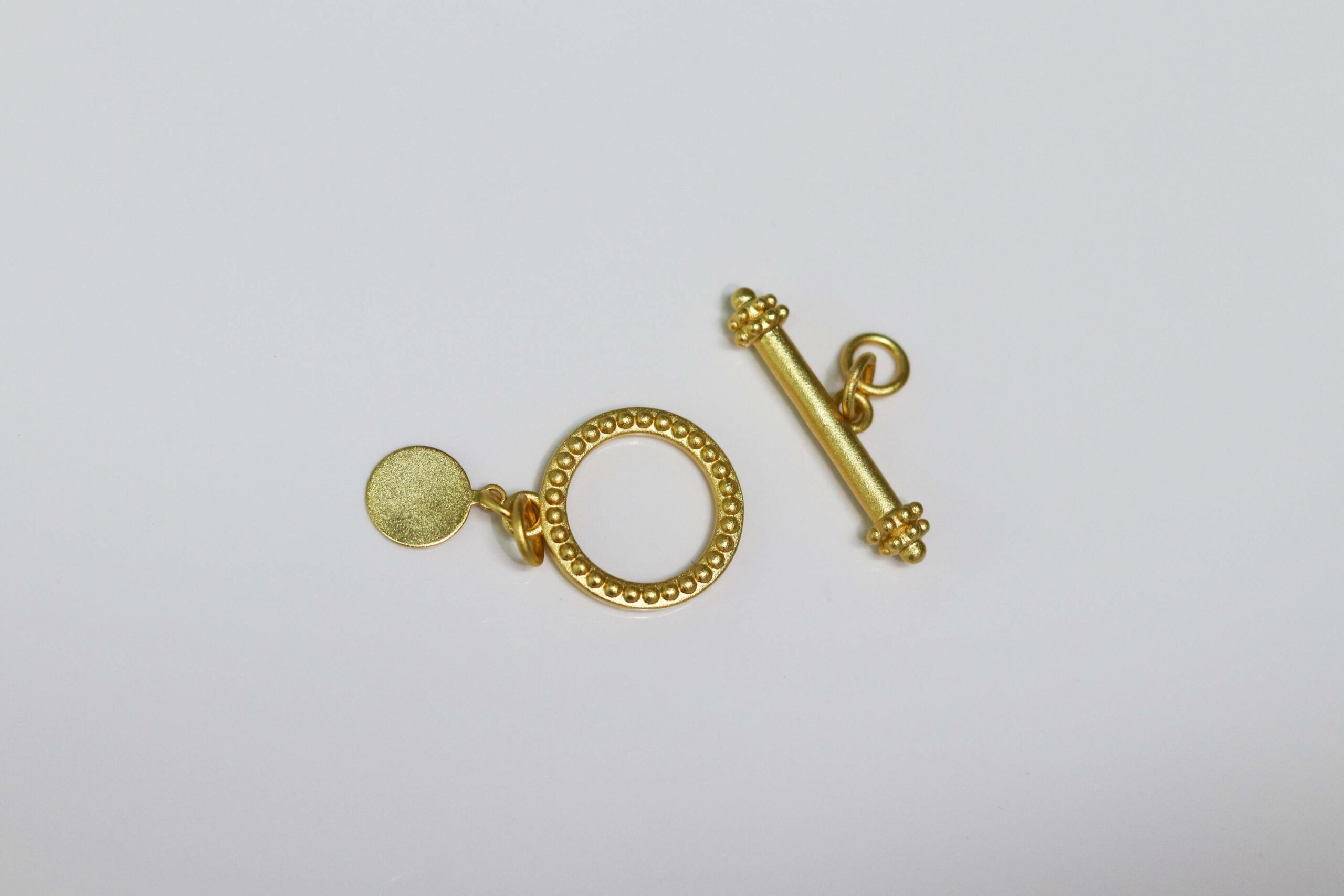 The client even placed 3 more orders directly to us! What a great trust to us!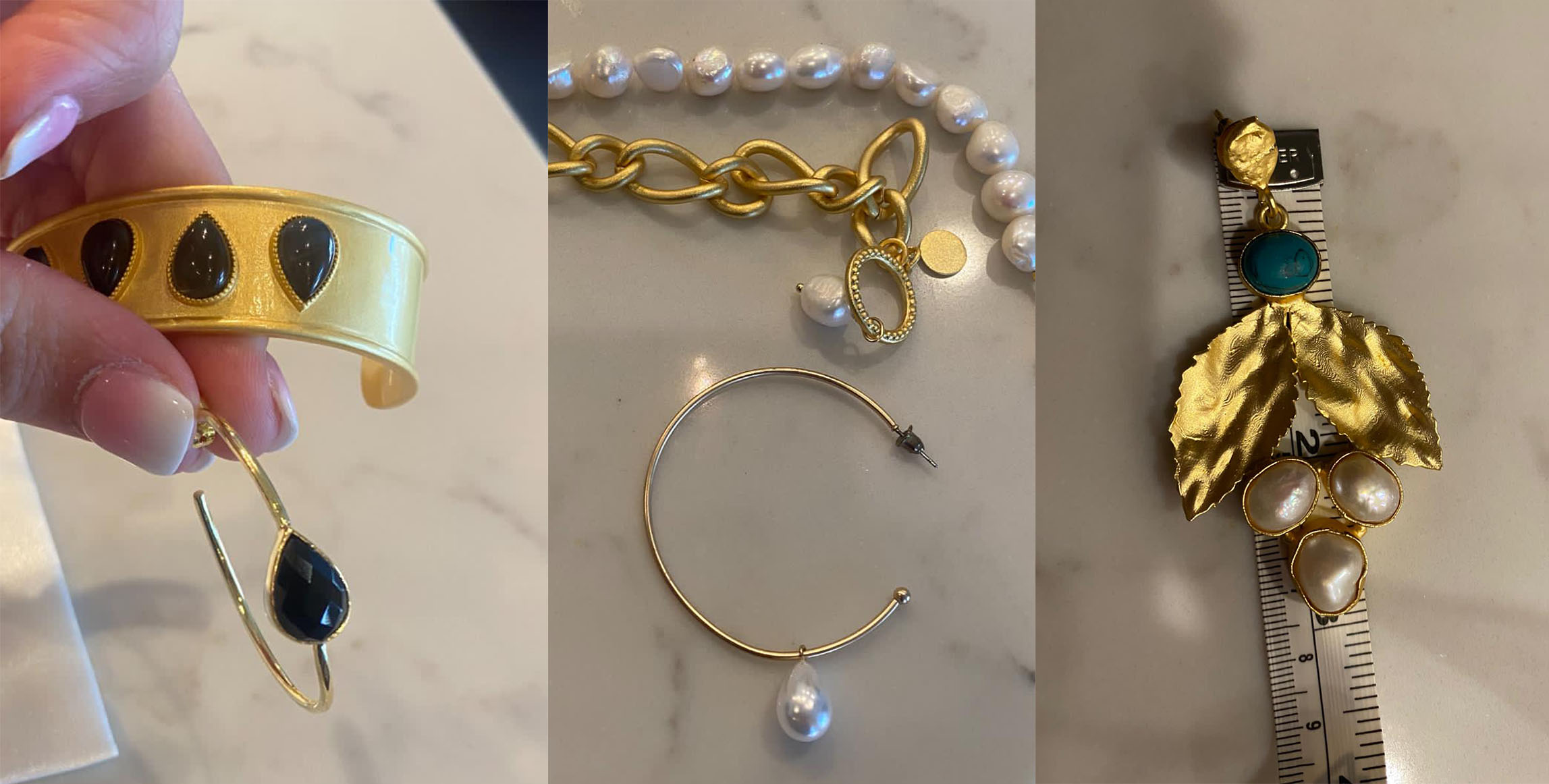 Challenge 4: Defective combination of material and structure
Among the client's design, there is a jewelry set that requires a pearl inlaid in a fixed shape on the top of the bracelet and the earring pendent.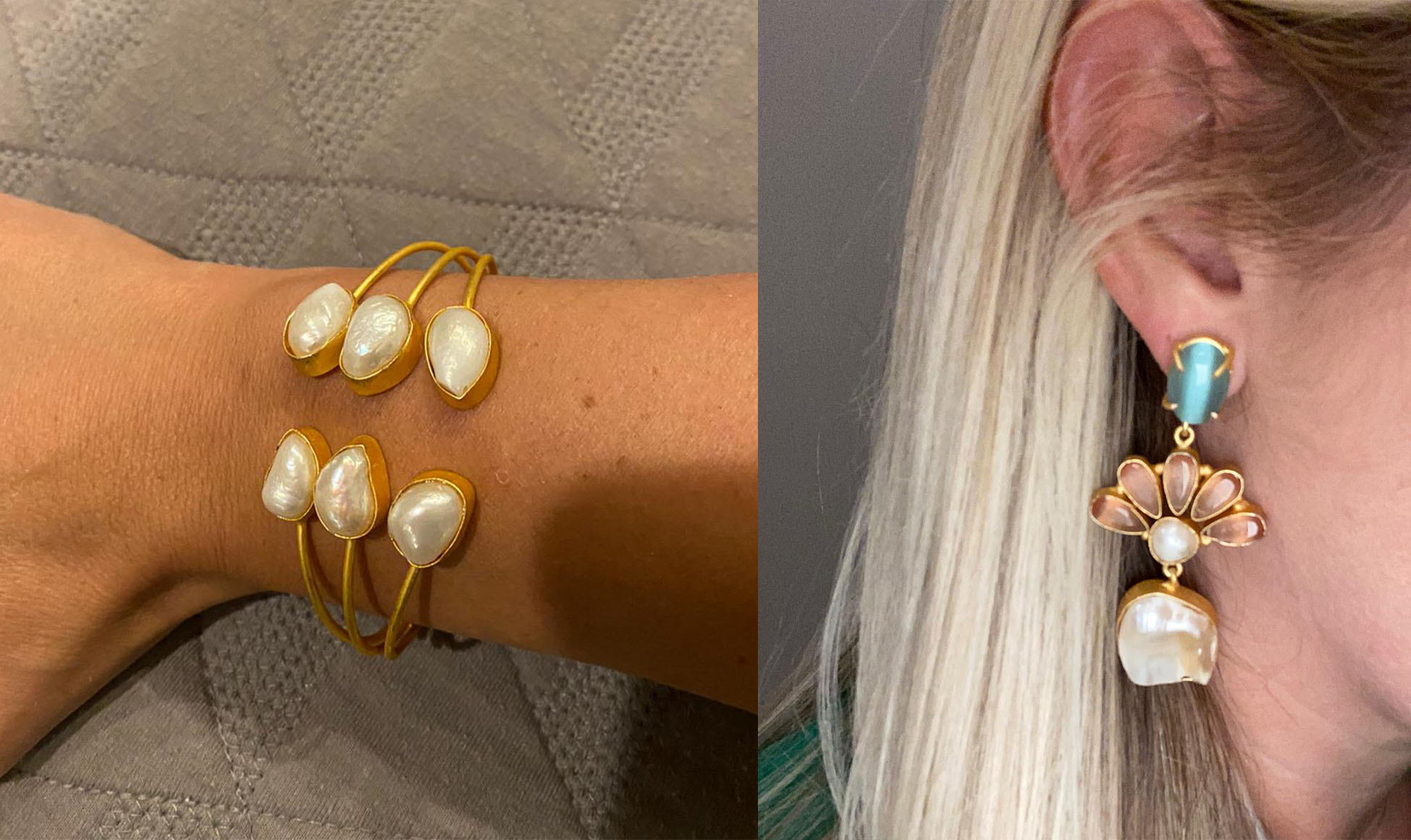 After our analysis, we found that there was a gap between the pearl and the metal in the client's previous style. Actually before contacting us, the client had placed an order in an Indian factory, while the output quality was far from meeting the brand's requirement. That's why she's considering shifting the supplier.
Solution: Changing pearl to MOP (Mother of Pearl)
We realized that the problem lies in the irregular shape of the natural pearl, making it not suitable to be installed in a specific shape of model. The solution we offered is to replace the pearl with mother of pearl or stone. In this way, the design appeal won't be compromised too much while its manufacturability were significantly increased.
Result: Material changed, gap eliminated
Luckily the client took our advise and changed the pearl into mother of pearl. The gap was also elimininated. The finished products looked much better than before.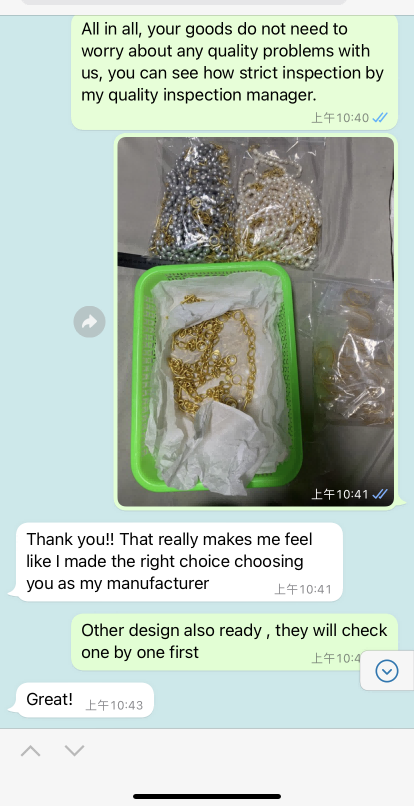 How Does Nendine Guide You Along the Whole Process?
The division of labor in society today no longer requires anyone to be an expert of everything. As long as you can find a trustworthy, professional and strong enough Chinese manufacturer, you can just entrust them and what you need to do is to receive final jewelry as per your quality standards.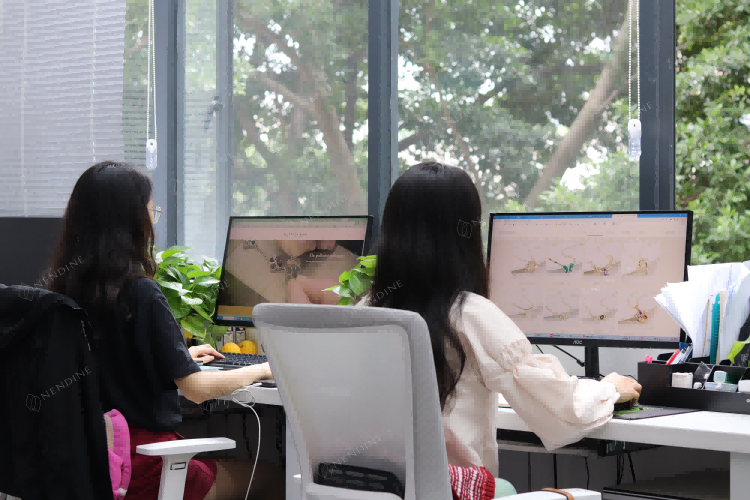 Nendine is the trustworthy one with 360 degree support in the whole process:
3D design to bring your design to life, review the design
Easy access to various materials, expertise of material properties
Transform our manufacturing expertise to you
Accelerate everything to meet your timeframe