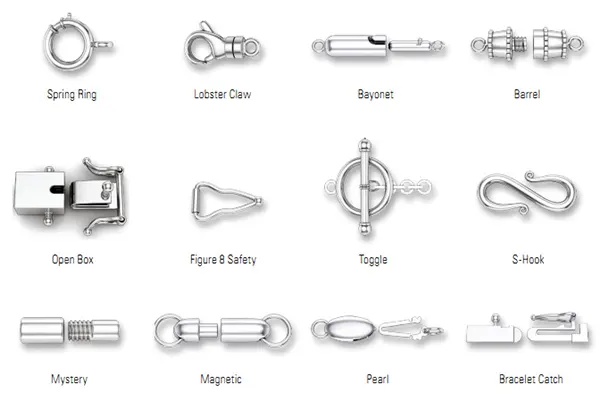 Even though they are underappreciated as components of chain jewelry, clasps are one of the most important features of jewelry pieces. They play fundamental roles in terms of jewelry security, and sometimes they may be key components of jewelry design.
According to the dictionary, a "clasp" is a device that holds two things or parts together.
Few things can be more frustrating than struggling in the morning to put on jewelry because of a challenging clasp.
Furthermore, it is equally annoying to suddenly find your necklace missing because the clasp wasn't properly secured or it broke.
This article covers everything you need to know about chain clasps, from the most basic to the most exotic.
Most Common Chain Clasps
These are probably the most common chain clasps out there, and every chain lover has most likely come across this type of clasp before. As you might guess, the lobster is so named because of its resemblance to a lobster's claw. It features a lever on one side of the clasp that opens when pulled and closes when released.
A very secure jewelry clasp, lobster clasps are available in a wide range of sizes and styles.
The only downside to lobster clasps is that they require steady hands honed through weeks or months of experience to maneuver easily.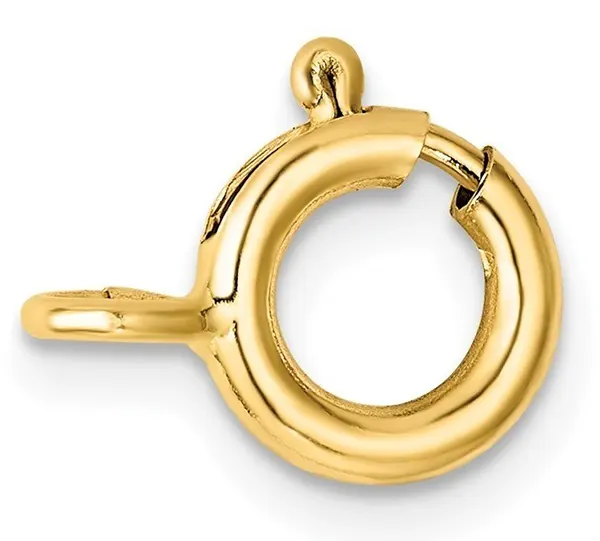 These clasps bear a remarkable similarity to lobster clasps. They are hollow, ring-shaped clasps with a spring-loaded lever that is operated similarly to lobster clasps. The ring clasp is reliable and often less expensive than other types of clasps. Spring ring clasps, particularly the smaller ones, are also difficult to secure.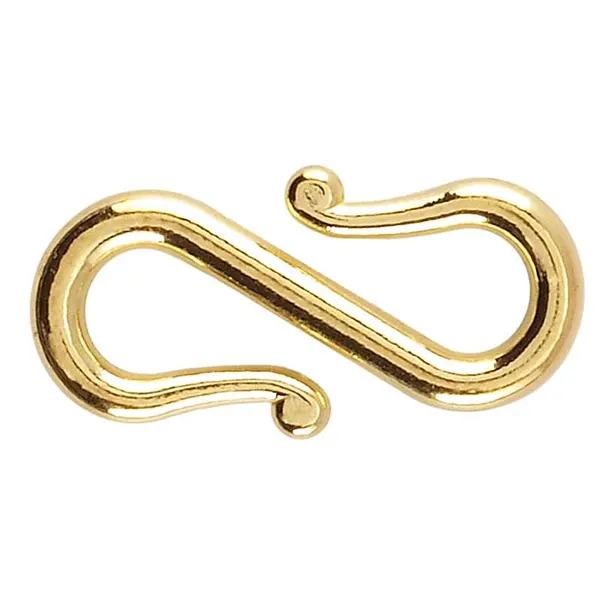 It is pretty easy to guess the shape of these clasps from their name. An effortless hook-on, hook-off motion is used with S-hook clasps. The hook is held in place by a loop or circle that is caught by a curved portion at the bottom of the hook. These clasps are not only very secure; they are also very effective for heavy chain jewelry.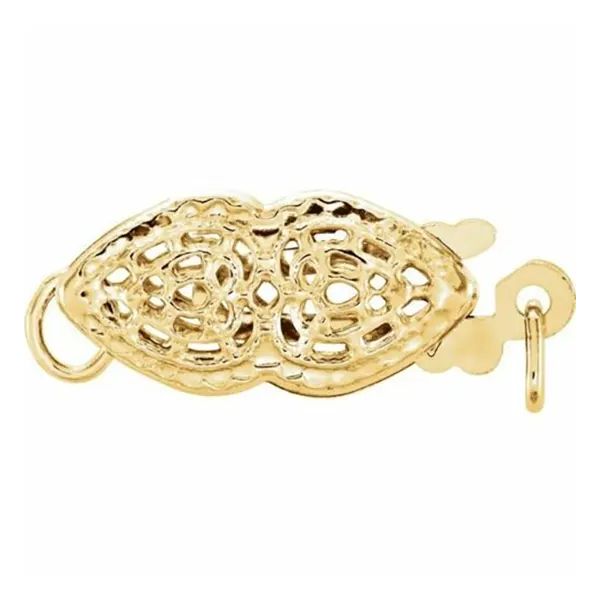 A fishhook clasp is a delicate fastener consisting of an oval encasing with a hook. This type of fastening adds a sophisticated touch to lightweight necklaces and bracelets. The intricate design of this hook makes it a secure option for necklace fastening. Even though it is primarily used to fasten pearl necklaces, other types of necklaces are increasingly adopting this jewelry clasp. Because of the elaborate design, the price may be higher than ordinary clasp kinds.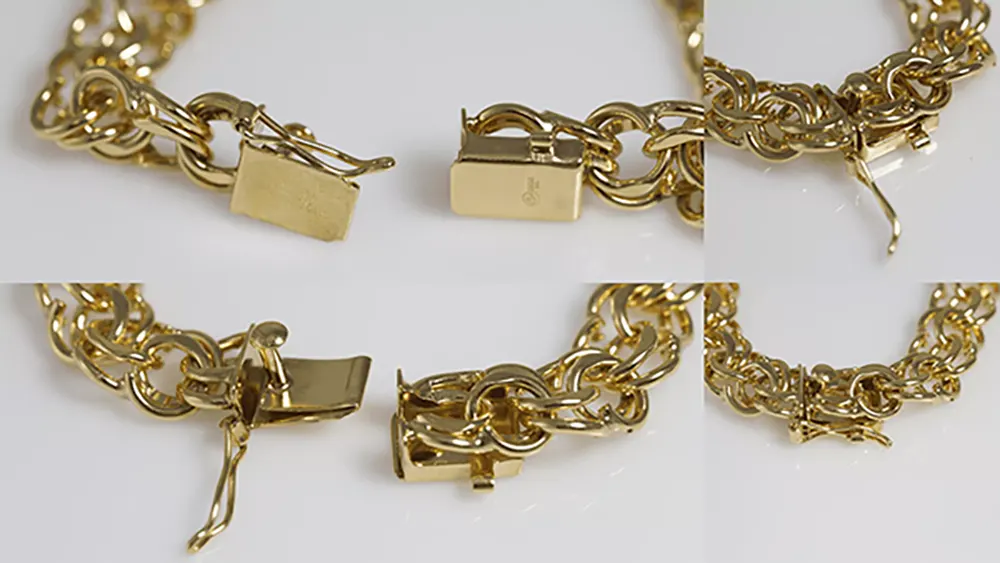 Box clasps are used more frequently in chain bracelets than in necklaces. To attach a box clasp, a tab on one end of the jewelry is placed into the box-shaped casing on the other end. Box clasps are extremely secure and simple to use. However, the clasp may cost a bit more because of its weight, which indicates that a substantial amount of gold or silver was used in its manufacture, depending on the type.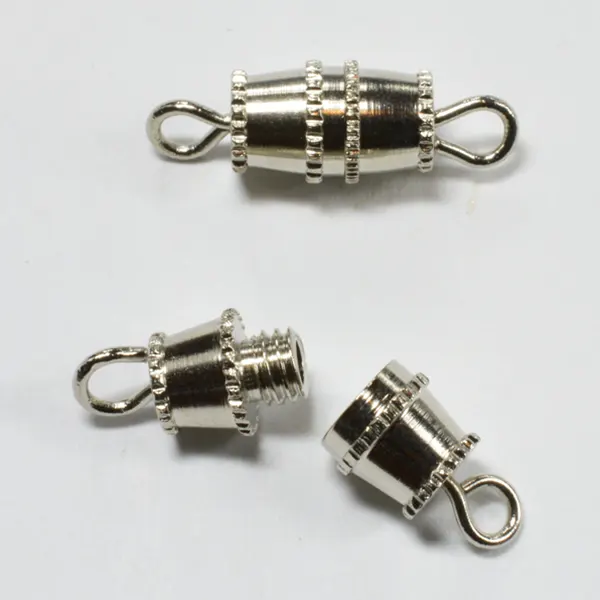 Barrel clasps permit an uninterrupted flow in the jewelry's design, much like the bead clasp does. The clasp's second half twists into threads on one half that resembles screw threads. Barrel clasps are more difficult to operate than other types of clasps. If you are not particularly dexterous, you may require the assistance of another person to put on a barrel clasp bracelet or necklace, as the case may be.
Because barrel clasps require a lot of metal to make, they are more expensive to make, which is why they are frequently found in high-end jewelry.
Special Types of Clasps
Special clasps are those that feature incredibly unique or uncommon designs. Simply put, they are uncommon but not necessarily expensive. Below, a select few of these clasps will be carefully examined.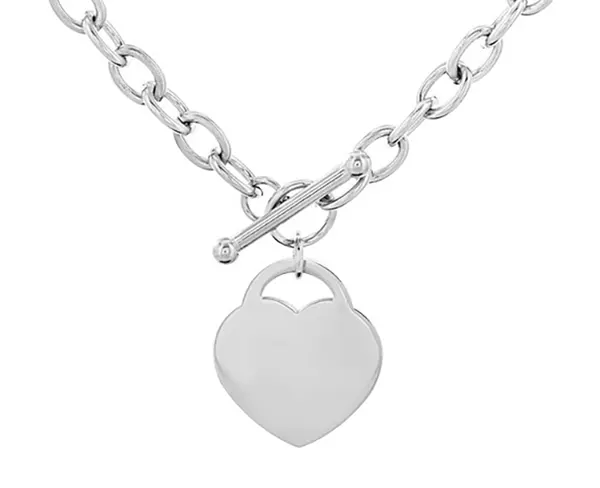 A toggle clasp has a basic circle on one end and a T-shaped or decorative bar on the other. This type of stylized clasp frequently acts as the focal point of a design. When the bar is passed through the circle, the weight of the necklace will keep it in place. The goal is to slide the bar or T shape inside the circle and turn it such that the bar is securely fastened on the other side of the circle. Because of the weight of the jewelry, the toggle will be kept down and unable to move or come loose. These clasps aren't suitable for heavy or expensive jewelry because they can't sustain much weight.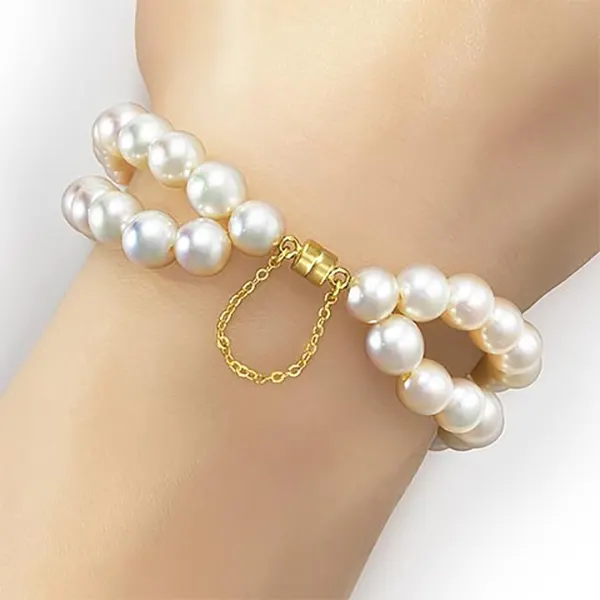 A magnetic clasp uses a magnet to hold the necklace or bracelet together, making it easy to put on and take off. Magnetic clasps are a better fit for necklaces than jewelry because the magnets in the clasp get attracted to magnetic objects your hands come close to, which is why it is much better at the neck, which doesn't often come close to many things. Magnetic clasps aren't the most secure clasps, as they may come off when pulled mistakenly or when a really heavy pendant is placed on them; also, when exposed to great heat, magnets tend to lose their magnetic properties- demagnetization); thus, you might want to make sure you don't solder a magnet clasp to your chain when trying to get one attached.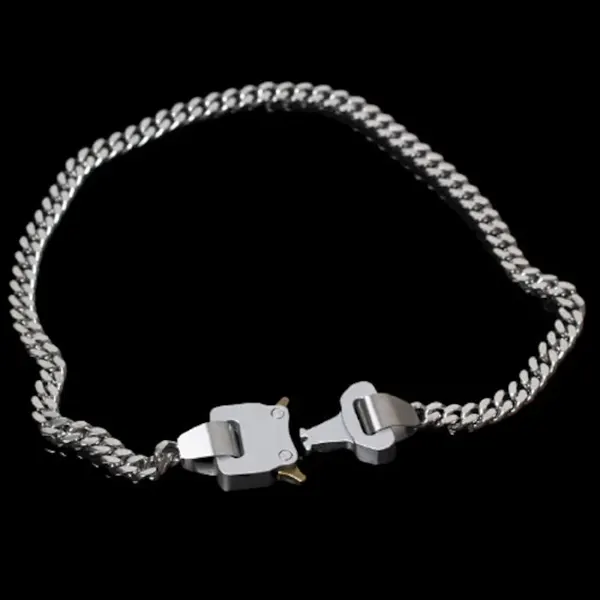 A buckle clasp features the same mechanism used in some watch or belt buckles. The buckle fastens with a hinged prong that slips into a hole and sits against a metal frame, securing one end through a loop.
Invisible/concealed/mystery clasp
The idea here is to have a clasp that isn't obvious to the eye. This gives the jewelry an infinite or continuous flow of appearance. This type of clasp is ideal for beaded or pearl chains, so it doesn't have much applicability.
Top 3 Strongest Clasps
If you want the most secure fastening, the lobster clasp or the spring clasp are your best bet. These are simple to close but difficult to open. As a result, you'll never see these types of clasps collapse or open.
Because of their durability and security, both of these clasps are still the most popular.
The barrel clasp is another clasp worthy of consideration in this category. This clasp requires a large amount of metal in its manufacture. This provides it with significant strength while also being incredibly secure due to its screw method of operation.
Key Takeaway
After reading this article, you must have learned a thing or two about how clasps affect jewelry price, clasps suitability for different jewelry types, and the most secure types of clasp you can find. Thus, we hope that the next time you invest in a piece of jewelry or simply want to get a clasp for your chain, you are able to apply the knowledge you've gained to avoid buying the wrong clasp design and style for your necklace as clasps bear the responsibility for the safety of your necklace.