If you just opened a gold jewelry store or seeking ways to boost your jewelry brand, you probably want the best for your business. To achieve this, you need to follow marketing & branding steps to win customers attention to your business. Doing this will position your brand to reap all the advantages of partaking in the gold vermeil jewelry business.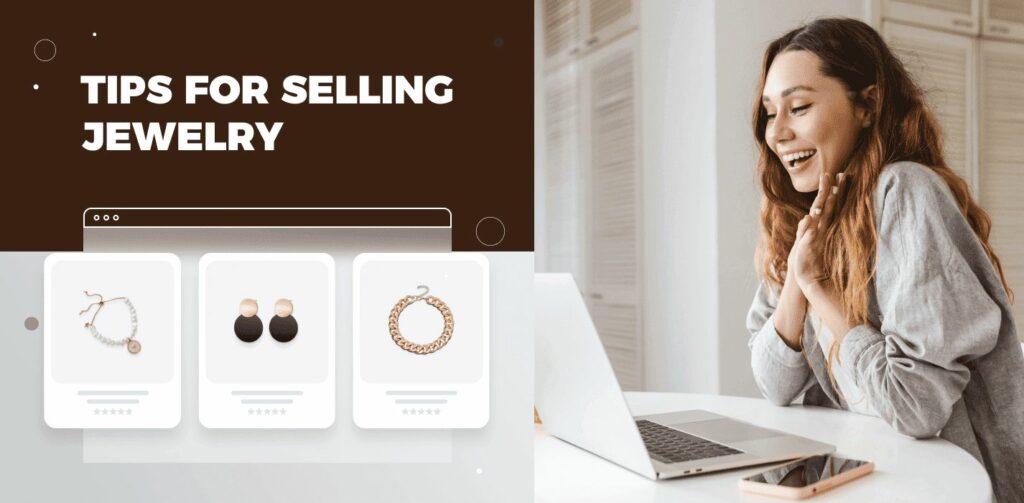 Marketing and Branding
For successful marketing and branding to attract customers to your business, Nendine recommends you try out 3 major procedures, which are: developing a unique brand identity, utilizing effective marketing strategies, and highlighting the features & benefits of the gold vermeil jewelry in promotional materials.
1) Developing a Unique Brand Identity
With the numerous businesses in the market, it's crucial to create a distinct identity to stand out among competitors. Your brand identity should showcase the essence of your business, putting you ahead of others. You can achieve this with these processes:
Define Your Brand's Story: Come up with a compelling narrative that explains why your gold vermeil jewelry is different and special from others. You could highlight its professional craftsmanship process, quality, and values. Also, tell the story of how your business came to be, emphasizing your full dedication to sustainability, ethical sourcing, and other unique points your customers like to hear.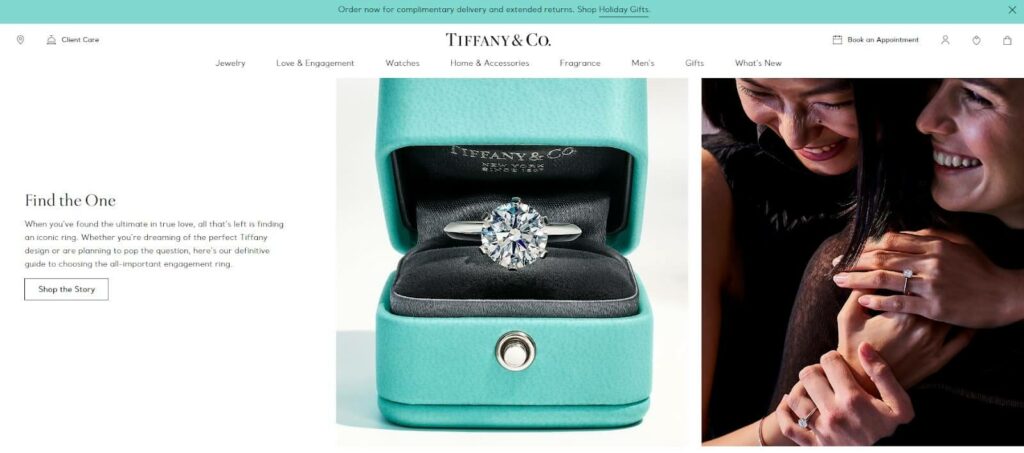 Design a Captivating Logo and Visual Identity: Since you are into the fashion industry, your logo and visual identity should replicate the elegance and luxury associated with gold vermeil. Employ the service of a professional designer and use colors, fonts, and imagery that exude a sense of sophistication and timelessness.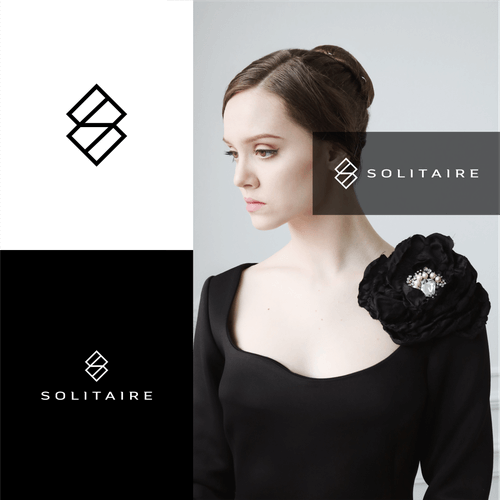 Consistency across all Platforms: Make sure all your promotional platforms, including website, social media, packaging, and marketing materials have a consistent brand message and visual identity. Consistency builds identity and trust. You wouldn't want to confuse customers.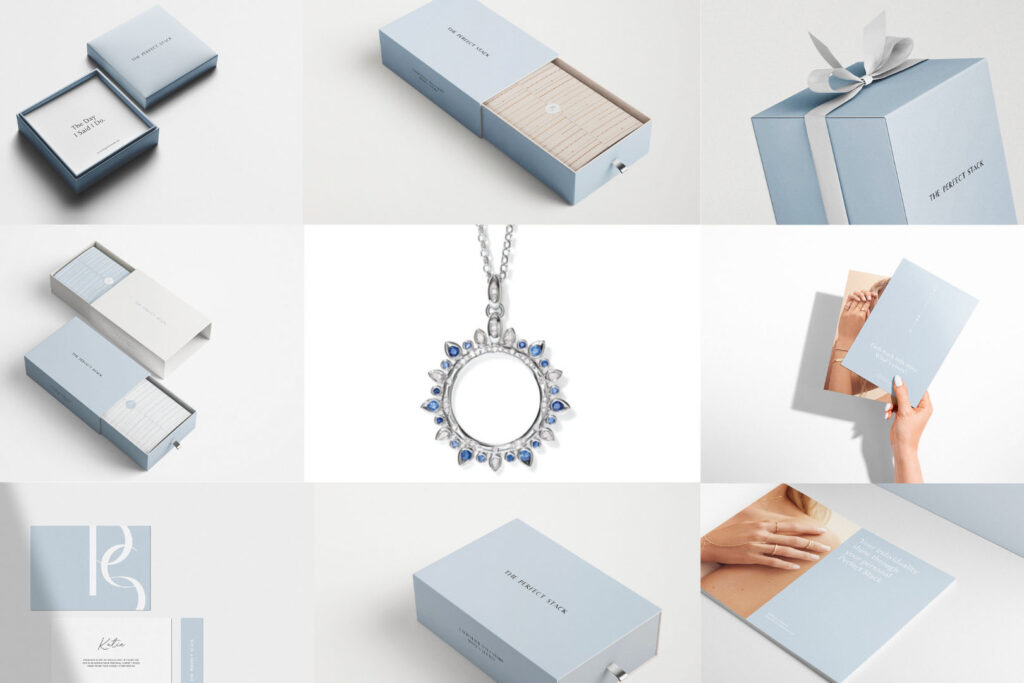 2) Utilizing Effective Marketing Strategies
To win customers' attention to your gold vermeil business, you must execute marketing strategies that effectively convey your products' value. These are some marketing strategies to implement:
Identify Your Target Audience: Firstly, have a perfect understanding of your customers' age group, location, preferences, and behavior. The knowledge derived will guide your marketing efforts, ensuring they are well-patterned to resonate with your audience.
Digital Presence: Create a user-friendly, mobile-responsive website where customers can explore your product collection, read about your brand, and easily make purchases online. Also, invest in Search Engine Optimization (SEO) for your website to increase visibility.
Social Media Marketing: With the increase of social media users, it's easy to reach out to customers. Take advantage of social platforms like Instagram, Facebook, WhatsApp, Linkedin, and Pinterest to display your jewelry. Ensure the images posted are high-quality. Frequently engage with the audience via posts, stories, comments, and collaborations with influencers.
Email Marketing: Gather and maintain an email list of customers to update them of your services and keep them informed about new collections, promotions, and exclusive offers.
Content Marketing: Create blog posts, videos, or tutorials, including valuable and engaging content related to gold vermeil jewelry. You could talk on topics like jewelry care, styling tips, trends, and so on.
Paid Advertising: Platforms like Google Ads and social media Ads give room for you to promote your brand to the audience screen. With the pay-per-click (PPC) plan, you could reach out to specific audiences with tailored messages.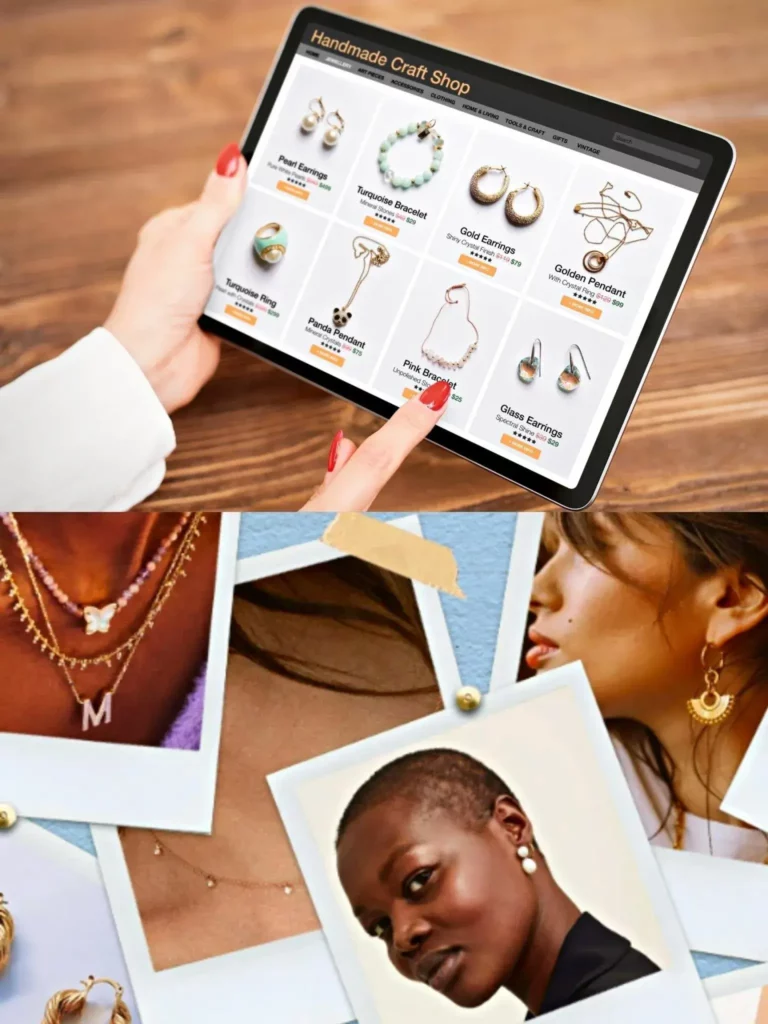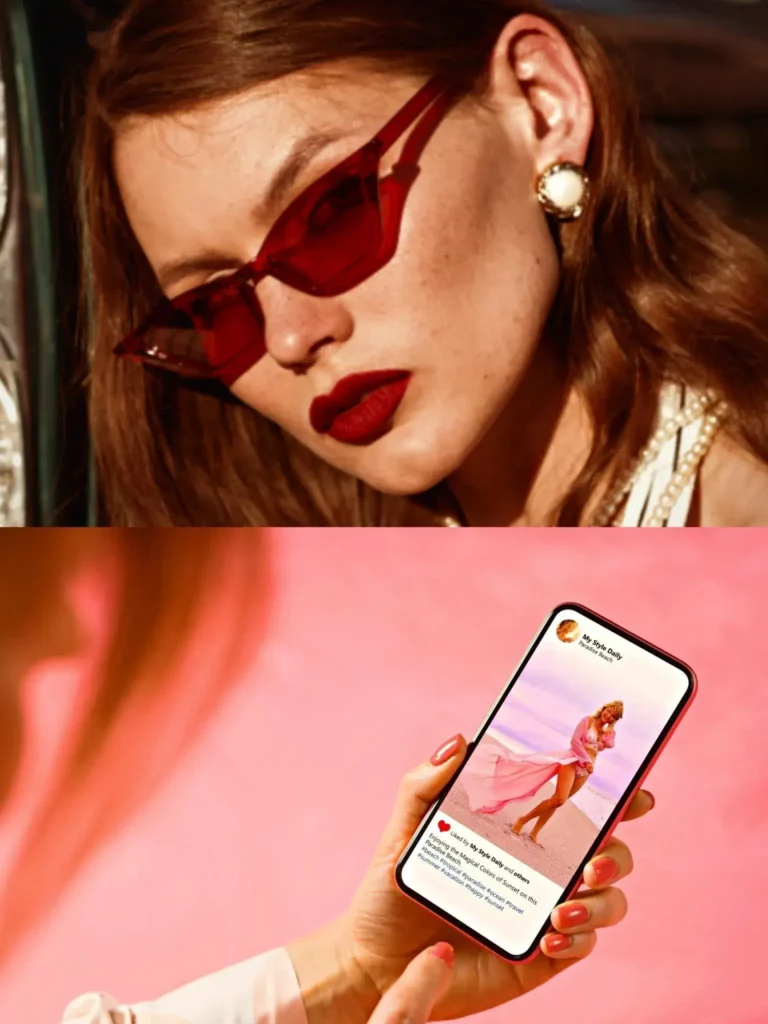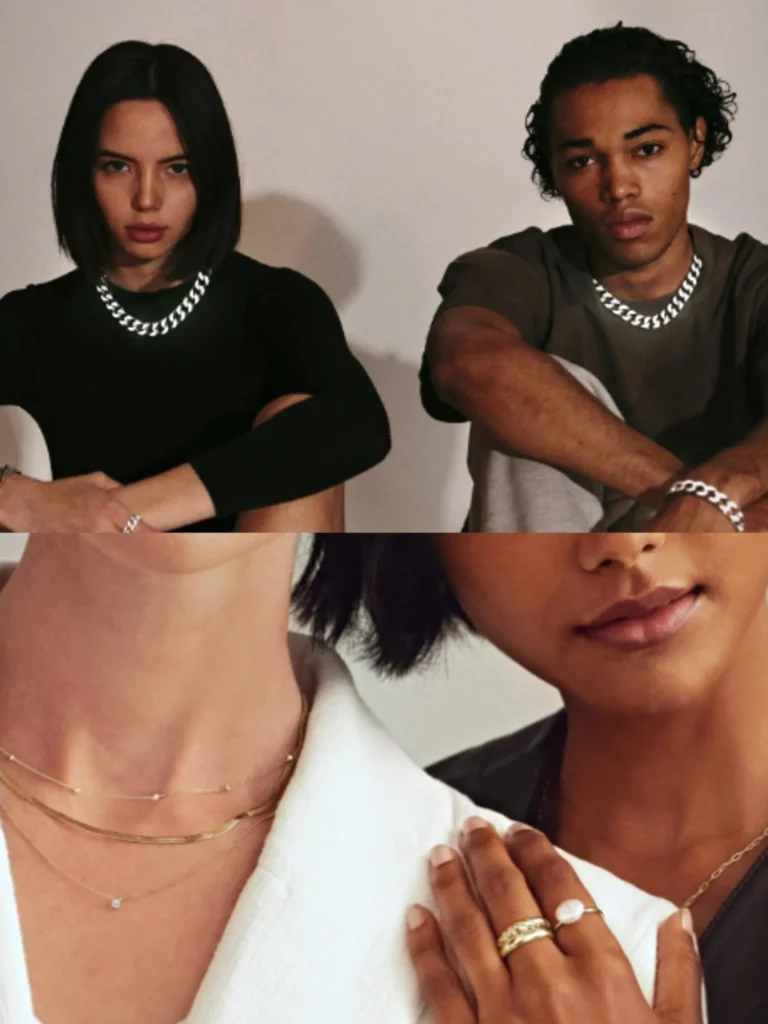 3) Highlighting Benefits and Features
In your promotional materials like fliers, logos, and the likes, it is important to tell the features and benefits of your gold vermeil jewelry. Some of the features and benefits worth mentioning are:
Quality Assurance: Talk about the quality of your products, highlighting the reliability of the base metal, which is sterling silver and the genuineness of the thick layer of gold. Emphasize the durability and resistance to tarnishing of the jewelry.
Aesthetic Appeal: Display the gold vermeil's luxurious appearance, elegant designs, and versatility for various occasions. Include photos of the jewelry on different types of outfit, showing how it complements them.
Comfort and Skin-Friendliness: Highlight the hypoallergenic and non-irritating properties of the gold vermeil jewelry, stating that they are compatible with sensitive skin. Emphasize that they are nickel-free.
Sustainability and Ethics: Communicate your full commitment to sustainability and ethical practices to resonate with socially conscious consumers. Tell how your business takes cognizance of maintaining environmental wellness.
Customization: If available, include any customization option that you offer. Inform customers of your capability to create unique, personalized pieces that will make them stand out in the crowd.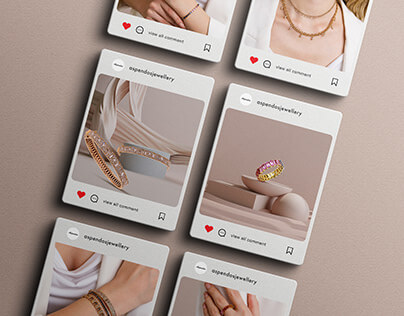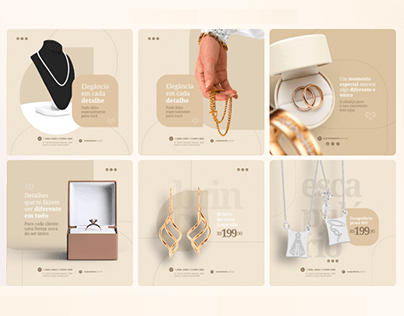 Building a Long-Standing Customer Base
Building a strong customer base that will always come back to buy from you is essential for long-term success. Below are strategies to help your build and nurture a long-standing customer base:
Exceptional Customer Service: What every customer sees even without conscious effort is how they are being treated. Hence, you have to give the best customer service. Respond quickly to inquiries, challenges, and go the extra mile to make customers feel noticed, heard, and valued. These actions can lead to repeat business and even referrals.
Quality Products: Basically, quality builds trust and good reputation. Asides offering exceptional customer service, another strategy that keeps customers is high-quality products. Raise the bar; let customers' be able to brag about the quality of your gold vermeil jewelry.
Loyalty Programs: Reward customers that frequent your business with discounts, exclusive offers, or first-hand access to new collections. Valuing them this way gives them extra reason to come back for additional purchases.
Collect Feedback: Be serious with collecting feedback from customers. This could be done via surveys, reviews, comments under posts, or direct communication. Take actions on these feedback to improve your services, showing customers that their opinions are valid.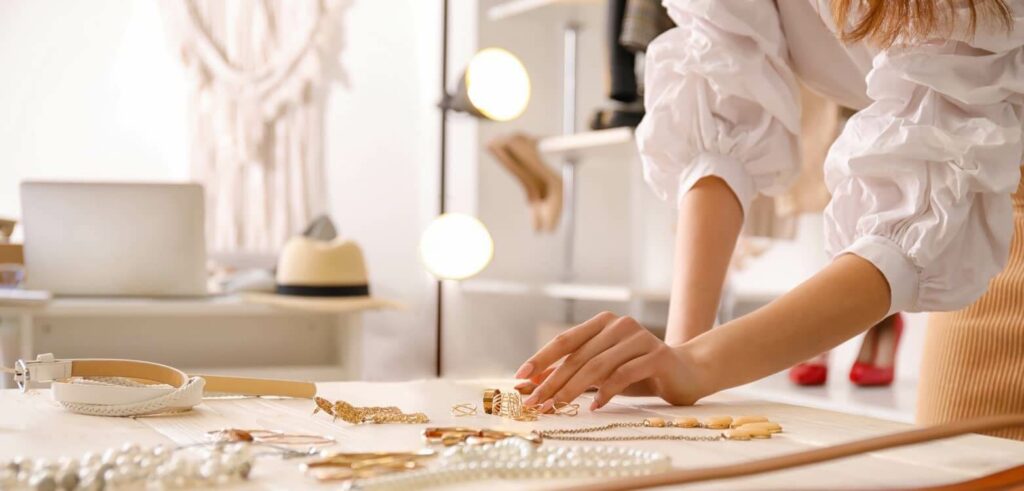 Customer Education and Engagement
Customers are always interested in knowing more about their loved products, especially when there is a new collection or when they are experiencing difficulties with styling or caring for their gold vermeil pieces. Here are some tips on how to effectively educate and engage them:
Educational Content: Create explanatory content that informs customers about the basic things they should know about gold vermeil jewelry, such as the different base metal, gold purity, and benefits of choosing this type of jewelry over other types. You could do this through blog posts, video tutorials, and infographics.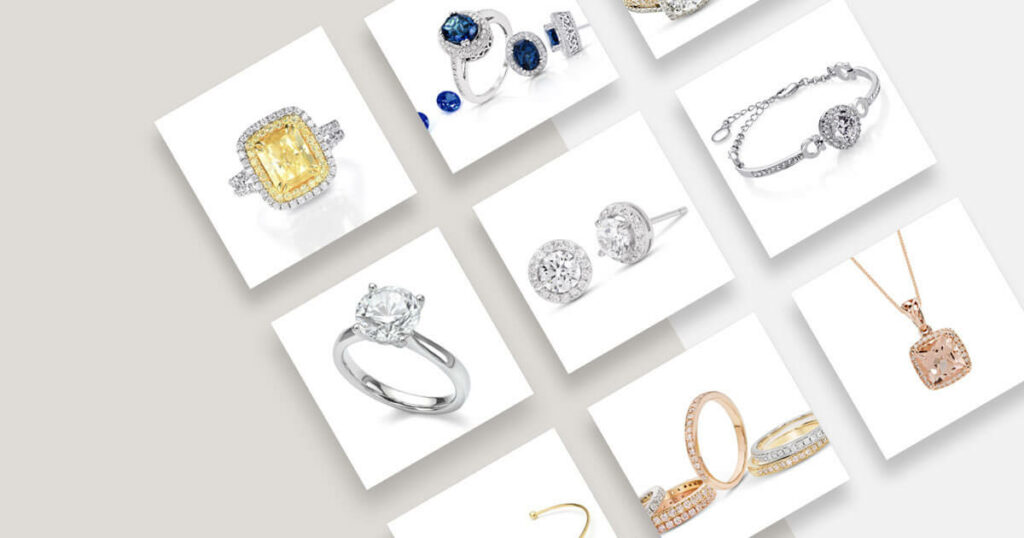 Care Guides: Provide them with care guides that contain step-by-step processes on how to clean and maintain their jewelry. This will help ensure efficient performance of the gold vermeil for a long period, making customers satisfied.
Styling Inspiration: One major problem experienced by some customers is how to style their jewelry with different outfits. You can tackle this by sharing styling tips and ideas on how best the gold vermeil jewelry can be incorporated into various outfits and occasions. This can be done via images or videos.
Conclusion
The continuous growth of gold vermeil jewelry market is mainly because of its numerous benefits, such as:
Ability to provide luxury without the hefty price tag. And this is very evident in this era where shoppers seek high-quality products that align strictly to their budgets.
Crafted with a sterling silver base and thick layer of gold, it offers the assurance of lasting quality.
Whether it's vintage aesthetics or minimalist-modern designs, gold vermeil complements various outfits and styles, making it a staple in the fashion world.
Influencers and celebrities have also contributed to the popularity and demand of gold vermeil jewelry. Individuals with significant followings make a trend of things they wear or post. Over time, showcasing gold vermeil pieces has driven the attention of customers to the jewelry.
WIth all the benefits, gold vermeil has firmly established itself as a beloved choice among jewelry enthusiasts. Doing all the strategies mentioned above will surely position your brand to reap all the advantages of partaking in the gold vermeil jewelry business.