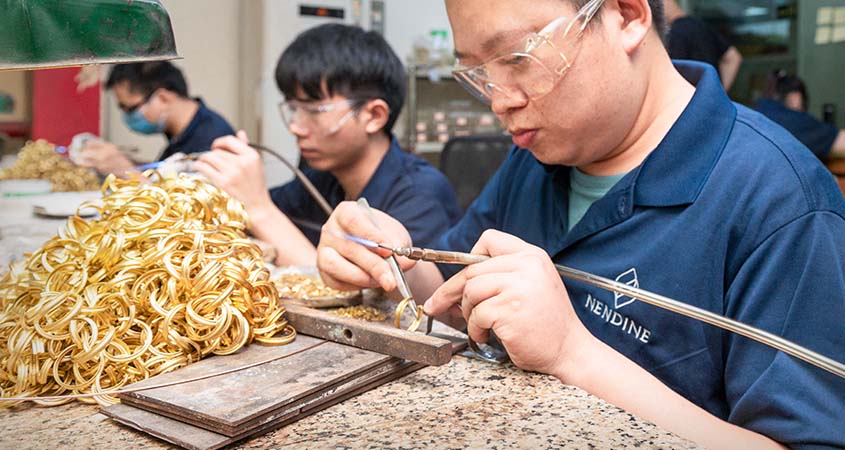 All In-House Jewelry Manufacturing Services
Nendine is a sterling silver jewelry & brass jewerly maker in China. Our powerful capabilities allow us to produce large-quantity orders making us the top jewelry maker in volume.
Leading 3D Jewelry Mold Manufacturing Technologies
Nendine uses high-end production technologies and materials in sterling silver jewelry and brass jewerlry manufacturing to produce outstanding jewelry products.
The craftsman carves the wax plate by hand with reference to the design drawings. It is the most demanding process in the jewelry making process. The wax plate must be smooth and clean, the structure of each part must be reasonable.
Mold making is a particularly delicate process, and Nendine attributes it to a science. The rubber used to make the mold will significantly affect your finished product. We can offer many types of rubber mold.
Each wax ring is individually hand-welded to a wax rod, resulting in a wax tree shaped like a large tree, ready to be cast. The wax rod must not be overfilled with wax trees, and there must be enough space between the top and bottom rows.
A Streamlined Production Process
How the Manufacturing Magic Happens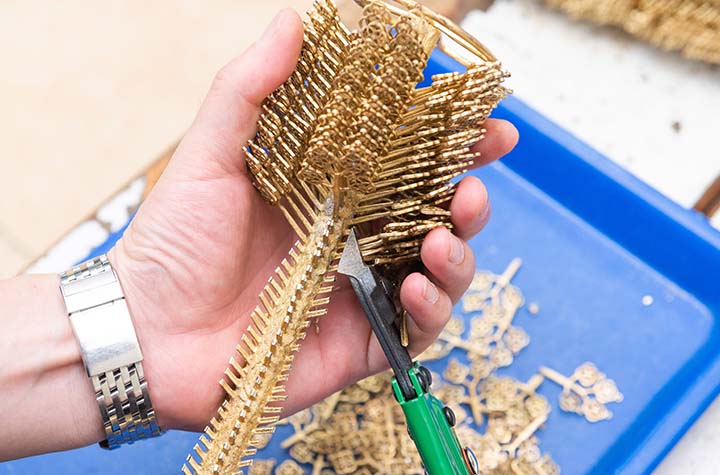 Casting the Wax Model into Metal
The wax tree is set on a stainless steel cylinder, and the plaster slurry is slowly injected along the inner wall of the cylinder, left naturally for 6-12 hours to solidify the plaster. Then the plaster mold is baked.
Take out the baked plaster mold and prepare the metal solution for casting simultaneously. Next, the molten and prepared gold water is injected through the water spout.
Jewelry Stone Making & Setting
According to the jewelry design drawing, diamonds or gemstones are hand sorted and picked to match the color, cut, and size, ready for setting.
Our experienced craftspeople set each diamond and gemstone by hand. Sometimes micro-setting is required, which is a skilled job, setting stones under dozens of times magnification!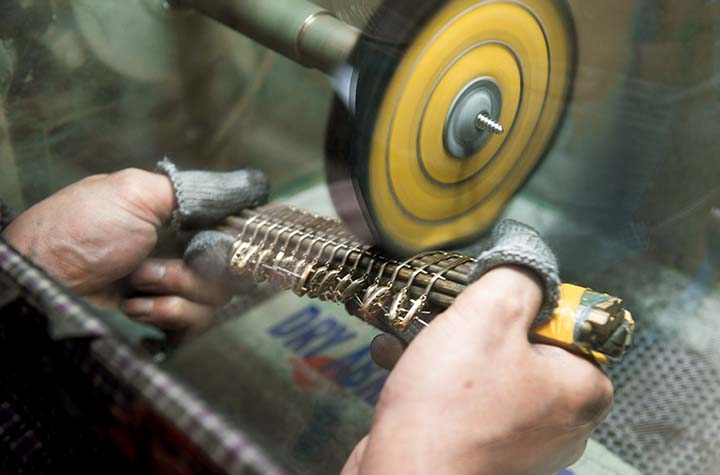 After the jewelry is shaped, the metal surface and detail parts need to be further polished, and some jewelry needs a second polishing process before plating to make its surface smoother! The polishing process should ensure that the goods can not be deformed and drop stone phenomenon.
A good laser weld is three times as strong as the virgin metal, or 260 times stronger than a solder joint. This precision heat source allows laser weld metal in close proximity of heat sensitive stones and materials such as enamel and pearls, without affecting the stone or material. 
We take great pride in delivering the highest possible quality to our customers.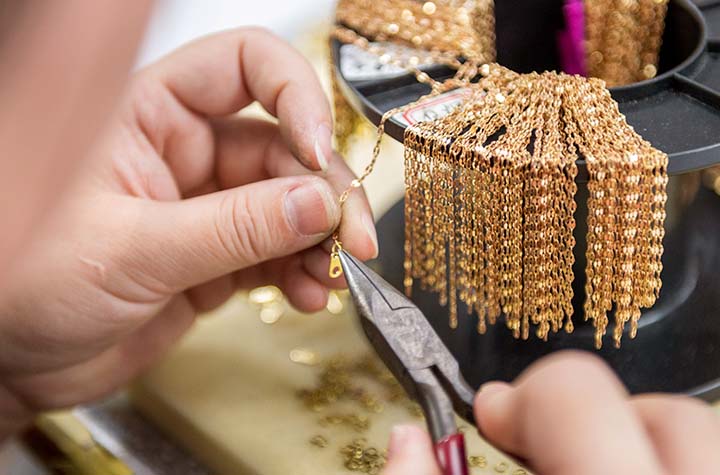 A Complete Production Never Misses
Quality Assurance & Punctual Delivery
Quality Assurance
Finished Goods Come and Go High Quality
Our inspections are always based on the original design to preserve the overall quality and minimize any errors. We check, double-check all products before they are wrapped, packed, and shipped.
Fast Deliverly
Intact Goods Arrive on or before Schedule
Nendine takes all deadlines seriously, and it shows in our fast jewelry order processing, seamless production line, and quick shipping. There's hardly any delay.
We collaborate with people and brands; Lets build something great together.